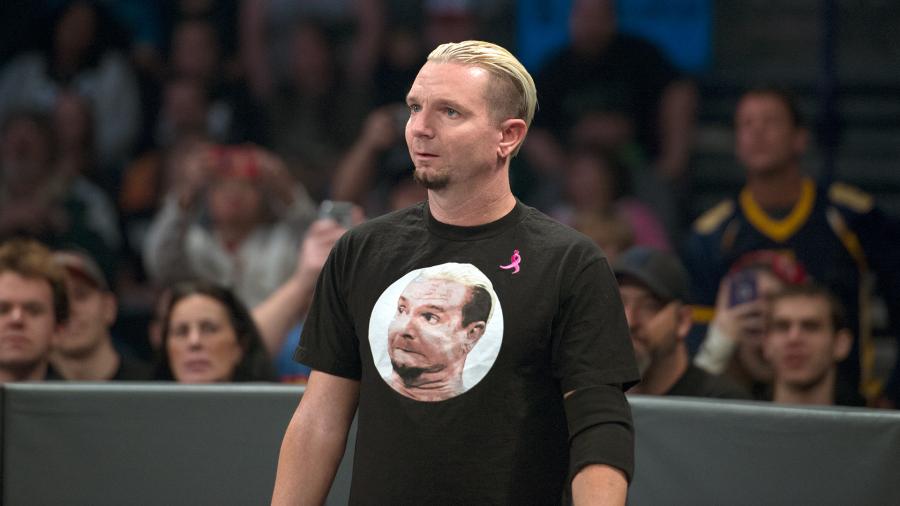 Two weeks ago, allegations of sending nude photos to a 16-year-old were made against former WWE star James Ellsworth.
Despite a very brief statement denying the accusations made by his legal team at the time, Ellsworth has remained silent.
The original statement read: "My client, James Morris, known publicly and professionally as James Ellsworth has become aware of a number of baseless allegations. Mr. Morris has the utmost respect for women and categorically denies these inflammatory and despicable accusations. Bates & Garcia, Attorneys at Law."
And Ellsworth has now finally broken his silence regarding the accusations in a tweet.
Thanks for the love and support .. pic.twitter.com/BuFXPMu907

— James Ellsworth (@realellsworth) November 29, 2018

The new statement reads: "Recently, allegations of misconduct have been lodged against me which I categorically deny. I never have, nor will I ever engage in any activity that could be deemed as inappropriate or disrespectful.
"My delay in publicly commenting on this situation was based on the advice of my legal team which has just completed a thorough investigation. My attorneys have pinpointed a trusted witness who is willing to testify on my behalf.
"In addition, they have uncovered concrete evidence that supports my innocence and proves that without a shadow of a doubt the social media accounts alleged to be mine are fake and the messages from the account were fraudulently created without my knowledge or consent.
"My only hope is to restore my reputation as I, along with my family, friends and supporters have suffered because of a social media stunt devised to end my professional wrestling career. My team and I are prepared to pursue legal action against any party that persists with the promotion of these lies."
So it looks like Ellsworth is prepared for a legal battle should it commence. He is of course innocent until proven otherwise, and should be treated as such.