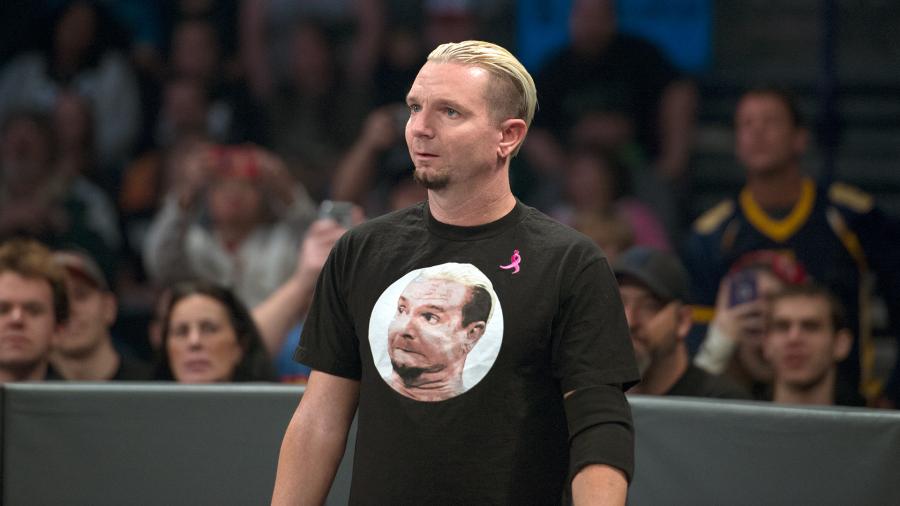 During a recent interview with Chris Van Vliet, James Ellsworth claimed that there were plans for him to wrestle another former WWE star at SummerSlam in 2016, with the winner earning a SmackDown contract.
The storyline would almost certainly have been running in 2016, when Heath Slater was left unselected by either Raw or SmackDown in that year's Draft. Ellsworth even claimed he was going to win the match:
"They were doing this thing where Heath Slater didn't get drafted by RAW or SmackDown. So, the major idea that never happened was, originally, I was going to wrestle Heath Slater at SummerSlam and the winner gets a SmackDown contract. I was going to win! That was the original idea to bring me in. Then, Heath started getting over as a babyface doing that.
Despite the match not being booked, James Ellsworth was still heavily involved in SmackDown storylines that year, even costing Dean Ambrose (now Jon Moxley) the WWE Championship in a TLC match with AJ Styles.
Following this storyline, James Ellsworth aligned himself with Carmella in 2017, helping her to win the first-ever women's Money in the Bank ladder match that year, a decision that was not well-recieved.
What are your thoughts on the above story? Let us know in the comments on Twitter or Facebook.