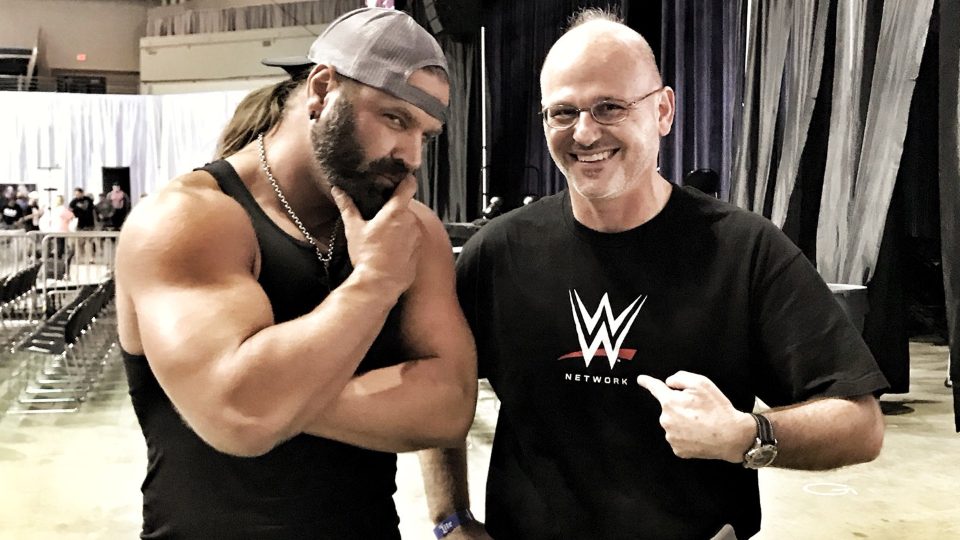 To the surprise of many wrestling fans around the world, James Storm made his NXT debut in October of 2015, competing in the taping that aired October 21.
BREAKING NEWS: @JamesStormBrand appears live at #WWENXT taping @FullSail! pic.twitter.com/32zvYZLAXK

— WWE NXT (@WWENXT) October 8, 2015
Storm had a few matches here and there, but the 'Cowboy' didn't do much on the developmental brand before going back to IMPACT Wrestling in early 2016. The former TNA World Heavyweight Champion was a recent guest on Busted Open Radio, and discussed his stint in NXT, and why he didn't stay for long.
"I went down to NXT and talked to [Triple H] and then I went back again and had another match with them, and IMPACT had put an offer out on me and so did NXT.

"But, you know, I even actually sat down with Hunter and had the contract with me and was like you know 'this is what IMPACT is offering and everything.'

"And, to tell you the truth, it wasn't even about the money because I told him the situation that a lot of people don't know about is that me and my wife were trying to have another kid, and it was just one of those deals where if you're with WWE, you might as well forget it, you're on the road so much."

When Triple H told him that NXT would run 100-125 shows a year, Storm knew he couldn't take the deal due to the fact that it would keep him away from home and his family.
"[Triple H] basically told me: 'look, go get your life straight and then get yourself in the best shape you can, and in two years let's see if we can do business again."
Storm continued:
"Now, if you follow me on social media, you can see I'm in the best shape I've ever been in my entire career.

"And it's just one of those things where it comes down to, basically, I kinda want to prove it to myself as well."
Do you want to see James Storm in WWE? Let us know your comments below or Twitter or on Discord.