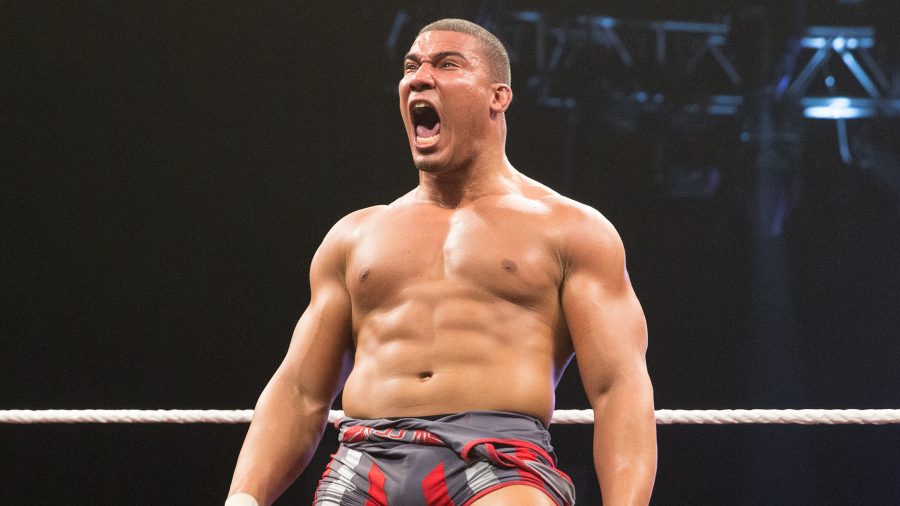 According to latest reports, Jason Jordan's in-ring wrestling career my be over for good.
He was last seen in action back in February when neck surgery put him on the shelf. The timing could not have been worse. He was in the midst of the biggest push of his career, set to tangle with Seth Rollins at WrestleMania. The procedure to fix nerve problems was said at the time to be "minimally invasive", with Jordan expected to be back by now. However, the latest prognosis is not looking good.
Kurt Angle's storyline son had been at television recently in a new role, learning the ropes as a producer/agent. That pointed to his injury layoff lasting longer than first expected. Based on comments from Mike Johnson of PWInsider and Dave Meltzer on Wrestling Observer Radio, Jordan's absence may be permanent.
"I heard there is no time frame on when Jordan will be returning to the ring, if at all," said Johnson. "That's why they got him backstage working in production. Apparently, it's a lot worse than they thought it was going to be".
The recent return to television of Jordan's former American Alpha tag partner Chad Gable led to speculation that his mini-push was a vehicle to bring the crocked star back into the fold. Meltzer noted that this was not the case. According to him, WWE essentially consider Jordan retired.
There is a precedent here. In the world of wrestling, retirements mean very little (as Shawn Michaels' impending return is about to prove) but there are several cases where wrestlers have been forced to call it a day due to neck injuries.
Edge, Paige, Steve Austin and Arn Anderson are perhaps the most notable examples. All four had to wrap up their careers early due to neck problems and none have ever made it back into the ring.
Unfortunately for Jordan, it appears he may be in the same boat.
WWE and Jordan are yet to officially comment on the matter so this remains speculation for now. Sadly, all signs indicate that his career is indeed over.
Do you think Jason Jordan's career is over? Let us know in the comments, on Twitter or on Discord today!