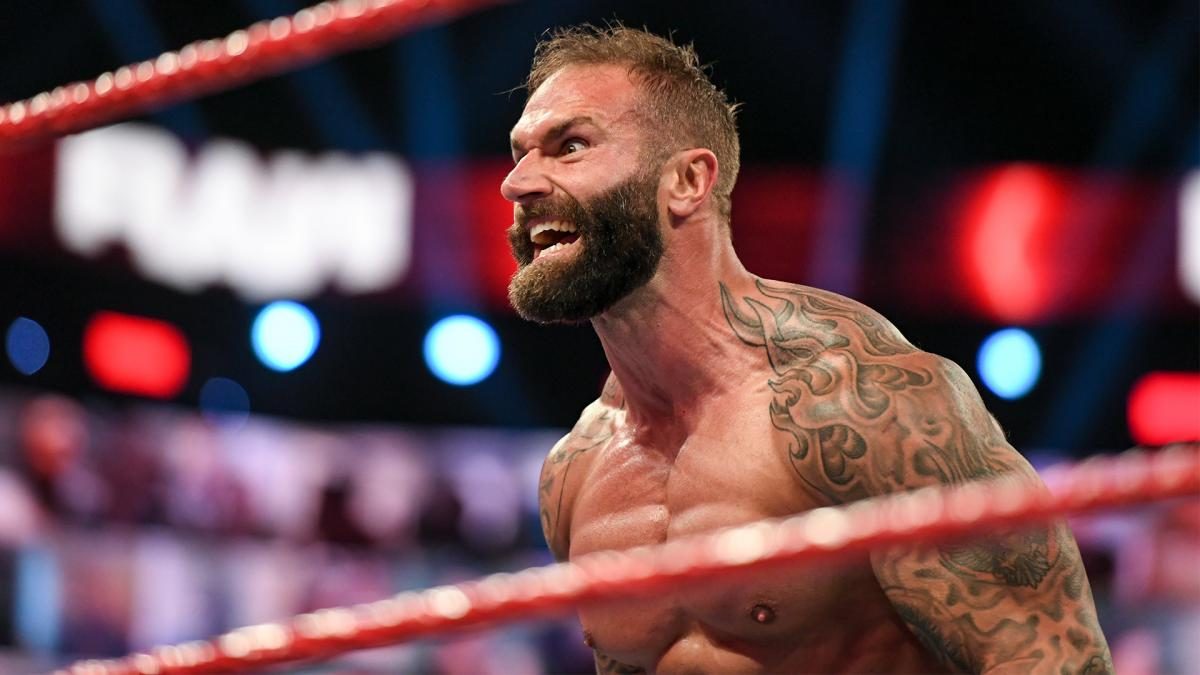 Ex-WWE star Jaxson Ryker has discussed the reaction of WWE management to his controversial tweets.
The former Forgotten Son received a lot of fan backlash after tweeting in support of US President Donald Trump during the 2020 Black Lives Matter movement. Speaking on the  Wrestling for the Faith podcast, Ryker argued that he didn't say anything wrong, noting:
"Well, yeah, June 1st, 2020, sent at 7:52 p.m. I had just moved into my new house here in Mooresville, North Carolina. You know we've all got our own views on who's — anytime there's a President, there's a leader, that's what makes America great.

"That's why I served four years in the Marine Corps so I could Tweet about my approval for a certain President. It wasn't one of those where I was trying to bash anybody else. I was simply putting out my support for a President that I thought was doing a good job for this country.

"Gas prices were down, unemployment was down, jobs were up. There was so much going on. The economy was flourishing. You can do the studies and look at it. That was basically just my Tweet to show my support, which the funny thing is prior to that, Lord I mean I was looking through some history of things, I would Tweet or Instagram certain things about Donald Trump but for some reason that day, and I believe you touched on it before we started, some things that were going on in America at the time, I tweeted my support for him before.

"To me, there was nothing wrong with that tweet. There was no racial undertones. There was no jabs. Nothing but me saying 'God Bless America,' and thankful for the President of the United States that we had at the time.

"Like I said, I served four years in the Marine Corps from '02-'06, does that give me the right to be an idiot on social media and go out and say stupid stuff? Absolutely not. But does it give me the right to support a President that I voted for? I do believe it was. Look, we've never talked about it. First time right here for people getting a chance to hear about it. I am excited to kind of let it out. But I could see if there was something wrong with that Tweet, but in my eyes, I said nothing wrong, so that's where I stand on it."
Ryker stated that he was receiving death threats within hours of his initial tweet. The former WWE star argued that some on-screen talents added fuel to the fire, noting that WWE Management advised him to lay low.
Ryker said:
"There were some tweets that went out from coworkers, not going to name any names, don't think it's important but there were tweets that went out from coworkers that fueled the fire. I was like, 'What in the world?' The majority of you guys know who I am as a person and for you to do this to make it look like this tweet was some kind of racial-hate-speech-bigot, whatever you want to call it, that's really what started to bother me.

"(WWE) told me to lay low. Head of Talent Relations at the time, I would email him weekly, 'What's going on?' He would say to just lay low and don't tweet. They never, luckily, asked me to take the tweet down or issue an apology because I would have politely said 'no.' I really do stand firm on that. But I was just told to lay low, don't tweet anything.

"That's the thing that was a little weird because there was certain talent who can — I'll just say it, who could go out on live TV and have the BLM logo on their trunks or certain talent who could tweet about pro-abortion views and all this stuff and I was just like, 'What?' So this is really where why stick with WWE, it's like the Spirit started working in me going, 'Maybe this isn't for you.

"This company isn't for you, so we're going to bide our time here.' That's when I really started praying, 'Lord, when it's time for the door to close, let that thing shut.' When it did back in November I was at peace about it.
Ryker was released from his WWE contract on November 18, 2021.
Transcription via Fightful. 
To make sure you stay updated with all the latest wrestling news, add WrestleTalk.com to your Google Discover feed and follow us on Twitter!