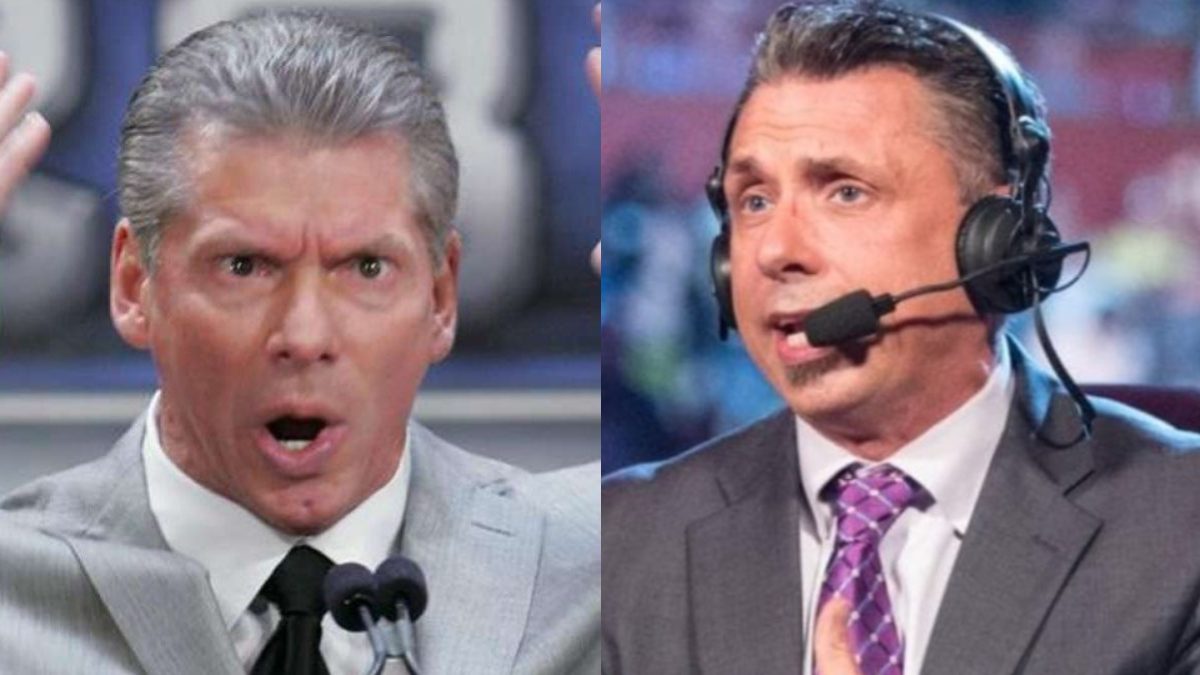 JBL has recalled Vince McMahon once telling Michael Cole that he'd kick his ass and fire him, ahead of the debut of James Snuka (Deuce).
During a Q&A session at Steel City Con, JBL noted that McMahon had specifically told the locker room not to refer to James as Jimmy Snuka's son.
JBL explained that Cole hadn't heard this, so referred to James as Snuka's son on commentary. McMahon then threatened to give Cole a beating, then his marching orders, according to JBL:
We were sitting in the back one time with Vince (McMahon) and Jimmy Snuka's son (Deuce/James Snuka) and Vince said, 'Be sure when you say he comes in, that's Jimmy Snuka's son.' Now later we tried to say that but then Vince goes on to say, 'Last thing you wanna say is he's Jimmy Snuka's son because he can't live up to the fact that Jimmy Snuka was his dad.' Now later they tried that because he wasn't really — didn't really work out and they tried. But Michael Cole took copious notes. So he's writing down, 'Jimmy Snuka's son.' I don't even notice it.

"Soon as the kid tags in, Michael Cole says, 'In comes Jimmy Snuka's son.' Vince had just told him don't say 'Jimmy Snuka's son.' Well when he says that, they've got the little God camera that can look at us. I start laughing because I realize Cole doesn't know not to say that, Vince sees me laughing and thinks Cole is making fun of him in front of the whole entire company.

"Vince's response was, 'Michael, I'm gonna come down there and I'm gonna fire you. No, I'm gonna come down there and I'm gonna kick your ass. Not I'm not, no I'm not' and he's debating with himself at this point. This is during a live show and he goes, 'No, no, no, no, no, no, no, no. I'm gonna kick your ass, then I'm gonna fire you! That's what I'm gonna do! I'm coming down right now' and Michael's just looking at the camera like — and I'm dying laughing and there's no commentary and then by the time the commercial comes around, there was no commentary in the match. Vince realizes what happened, that Michael did it by mistake. He goes, 'Haha, I lost it a little bit there didn't I? Ha, yeah.'"
Cole is still with WWE, acting as a commentator for SmackDown, and the Vice President of Announcing.
Quote via POST Wrestling.
To make sure you stay updated with all the latest wrestling news, add WrestleTalk.com to your Google Discover feed and follow us on Twitter!