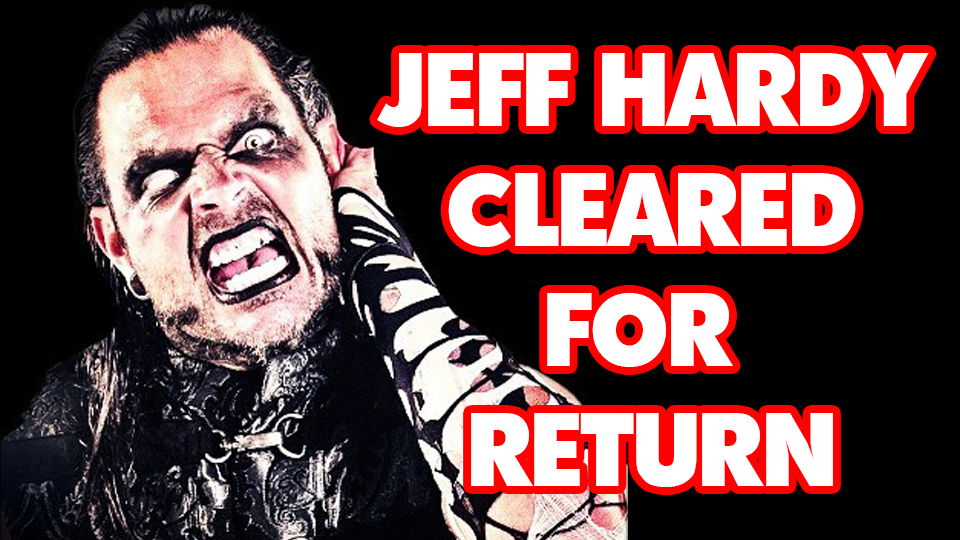 The 'Enigmatic Enigma', former WWE Champion, one half of the former WWE Tag Team Champions, Intercontinental Champion, one-half of the masters of extreme, Jeff Hardy – wow, that's a lot of titles – has been cleared for an in-ring return by his surgeon.
Jeff Hardy's comeback to WWE last year was cut short when he suffered a rotator cuff injury in September 2017 on an episode of Raw. This came as quite the disappointment to the fans and to The Hardyz, considering they were riding a wave of success at the time. In short order, the Hardyz had captured the Raw Tag Team Championships and were engaged in one of the best battles of 2017 with current Raw tag champs, The Bar, when Jeff suffered the untimely injury.
During Jeff's absence from WWE, his brother Matt, won a legal dispute that allowed him to recreate the "broken" gimmick that gave he and Jeff a new lease of life in Impact Wrestling.
As fate would have it, Jeff was medically cleared for an in-ring return at the same time as Matt is heading into a gigantic battle with Bray Wyatt in an Ultimate Deletion match. Anyone who followed The Hardyz careers in Impact knows exactly what this means.