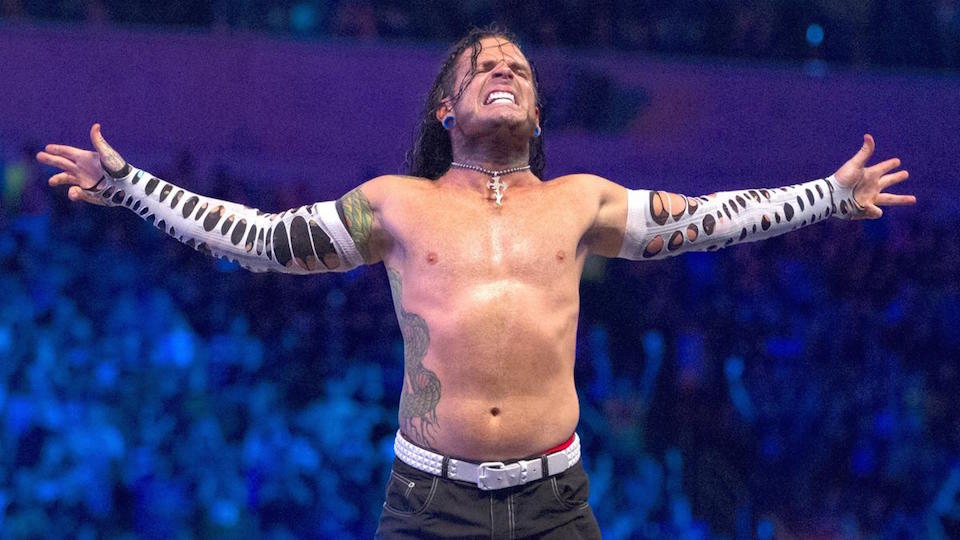 One of the biggest hopes from WWE fans and Jeff Hardy himself has been the return of his old theme song. Hardy has said publicly that he wants to see 'No More Words' return to WWE and earlier this year mentioned that it would be happening.
Since then, little has been said about it. Now, Hardy has provided an update on the return of the song. Hardy told BT Sport that when fans return the song will return. He also said that using the song was a key factor in him re-signing. Here is the quote, courtesy of Fightful:
'No More Words,' when we do get in front of a crowd again, that was a part of me re-signing. 'If we get in front of people again, I'd like to use No More Words again, because I know ya'll own it.' That was the deal for me re-signing. That'll be the ticket, when we get back in front of crowds. That's going to boost me even more. To hear that music again…I think the Hardy Boyz music is for Matt and Jeff Hardy, not just Jeff Hardy."
Hardy has not used the song since he left WWE in 2009. He had been using the song since February of 2008 after having using the original Hardy Boyz theme during his prior WWE run.
Do you want to see Jeff Hardy bring back 'No More Words'? Let us know on Twitter!