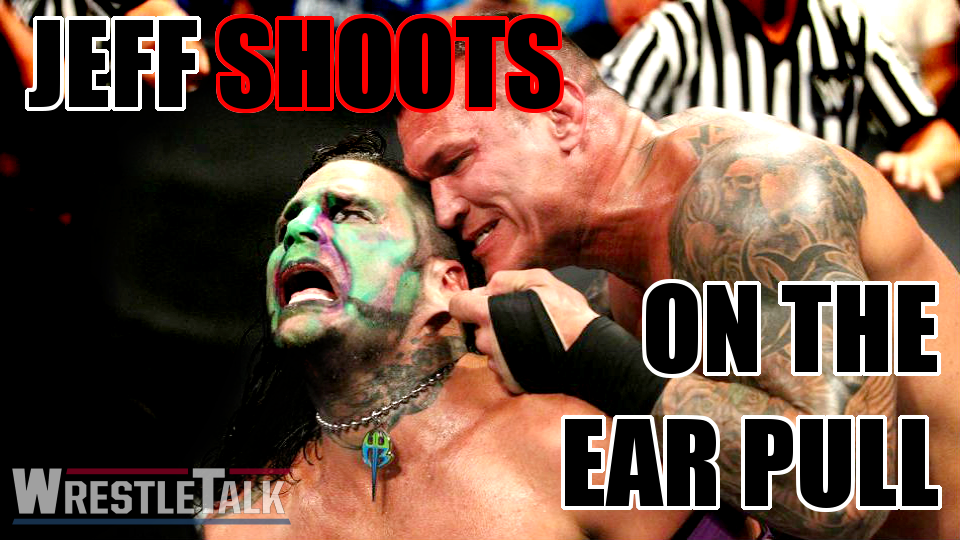 Jeff Hardy has been a big deal since he came back to WWE TV. More recently, it's because nobody seems to know whether he's injured or not. If he is, then Summerslam must've not done him any favors. Before Summerslam, Hardy had been viciously attacked by a newly turned heel Randy Orton. One of the more infamous moments of these attacks happened when Orton put a finger through a hole in Jeff's ear and stretched it for what felt like forever. It was one of the more disturbing moments of modern WWE TV. Jeff Hardy, in a recent interview, talked about the aftermath of the vicious assault on his ears. This, surprisingly, had nothing to do with Ronda Rousey's terrible theme song.
"I was at 7/8ths but after he did that I went up to an inch cause he stretched it for me," Hardy said. Ouch… This gruesome scene made Orton look like the cold-blooded monster he once was, but that's not all Hardy talked about in this interview.
One of Jeff's more popular moments in wrestling this decade was being a part of the Broken Universe with his older brother Matt Hardy, in Impact. This was one of the most popular segments on Impact and brought eyes back to a brand that had been suffering. Recently, Matt has been injured with his tailbone fusing with his spine (again, ouch!). When asked about one more Deletion match, he said he would be interested.
"Hopefully, that's not over, man, because I'm gonna miss that dearly if it is," Hardy continued as he spoke of his Brother Nero persona. "Because honestly, I think that's one of those things that's immortal. Matt can do that thing as long as he wants to. Because I want to be part of a Deletion Match in WWE and hopefully, there's one more out there to do and I'm gonna do a bigger Swanton out of a tree."
Would you like to see one more Deletion match in WWE? Let us know in the comments below or on Twitter HERE. You can also join us on Discord to chat with Oli, Luke, the magazine team, the website writers and each other HERE.
Related Articles: