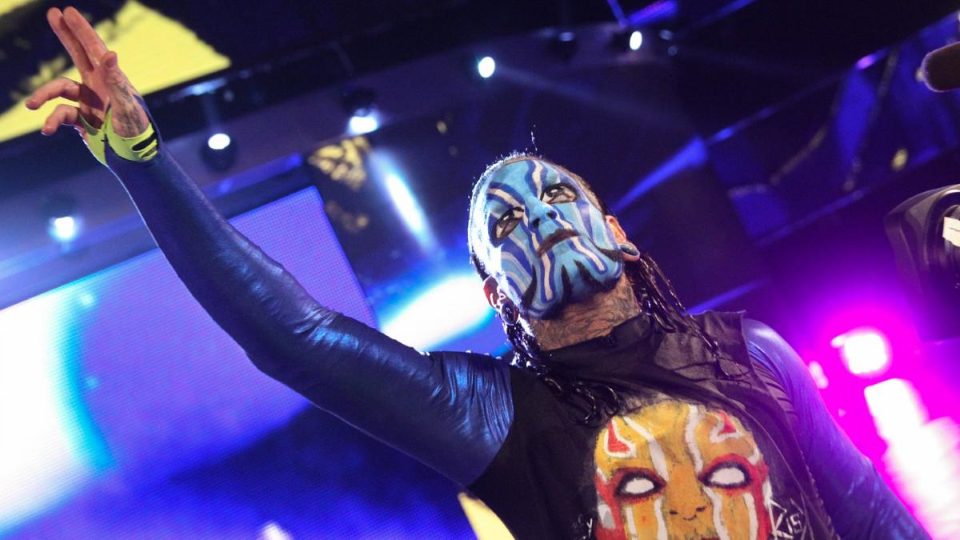 Jeff Hardy seems to be doing much better personally after a rough 2019. His appearance on WWE Backstage brought a lot of positive news on his wellbeing, as well as details about his career.
Hardy was asked multiple questions from fans on Twitter about a variety of topics. He revealed the status of his old theme song, his favourite opponent, his favourite storyline, and his goal for the future, among other things.
Here is the full quote:
Q: What has been your favourite storyline that you have been involved in?

Hardy: Overall, over the years I would have to say the storyline with me and The Undertaker because it was huge for my singles career.

Q: Do you see wrestling now differently then you did back when you started? And what is the biggest difference to you?

Hardy: Now the biggest difference is I think the way I was seeing the business back then is kinda taking place now. It's kinda like there's a little less rules and there's more- like as far as the psychology of pro wrestling can modify itself from one's individual thinking. I like that. I like to believe in magic and supernatural things so I think anything is possible in the pro wrestling world if you believe it.

Q: The lead singer of Endeverafter said WWE has the rights to No More Words, can we bring it back finally?

Hardy: Yes! Oh my god, yes! That would be the best thing ever. As far as motivating me it would change my wrestling career. I've been dying to get that song back and now that I see this and as far as if there's truth to it then WWE there's no reason why they shouldn't do that. Please WWE, let me come out to No More Words.

Q: What is something you haven't done yet that you want to acheive?

Hardy: It's a long stretch but I definitely wanna not necessarily main event but I wanna have a big singles match at WrestleMania before I'm done. So for the next two-three years that's a huge goal I am setting for myself.

Q: Who is your favourite person to wrestle?

Hardy: Over the years and God rest his soul, I miss him dearly, Umaga was one of my favourite competitors to be in the ring with. We had a great feud and I miss him everyday.

Q: What was it like winning the WWE Championship? Any memories you have from winning the championship?

Hardy: Yeah it was totally a dream come true. It was something I had dreamt of as a child and for that moment to actually happen was just unbelievable and surreal and that's another huge goal. I'd like to achieve before Jeff Hardy is all said and done. I'd like to win that title one more time.

Q: Have you ever considered tag teaming with anyone currently on any of the brands? If so who's your dream tag partner from all three brands?

Hardy: Without hesitation it would be R-Truth. We're into the music scene and I think we would compliment each other very well
Hardy is ready to return to the ring and is just waiting on the creative direction to do so.
If you use any of our quotes please credit WrestleTalk.com.
Are you happy to see Jeff Hardy back? Let us know on Twitter!