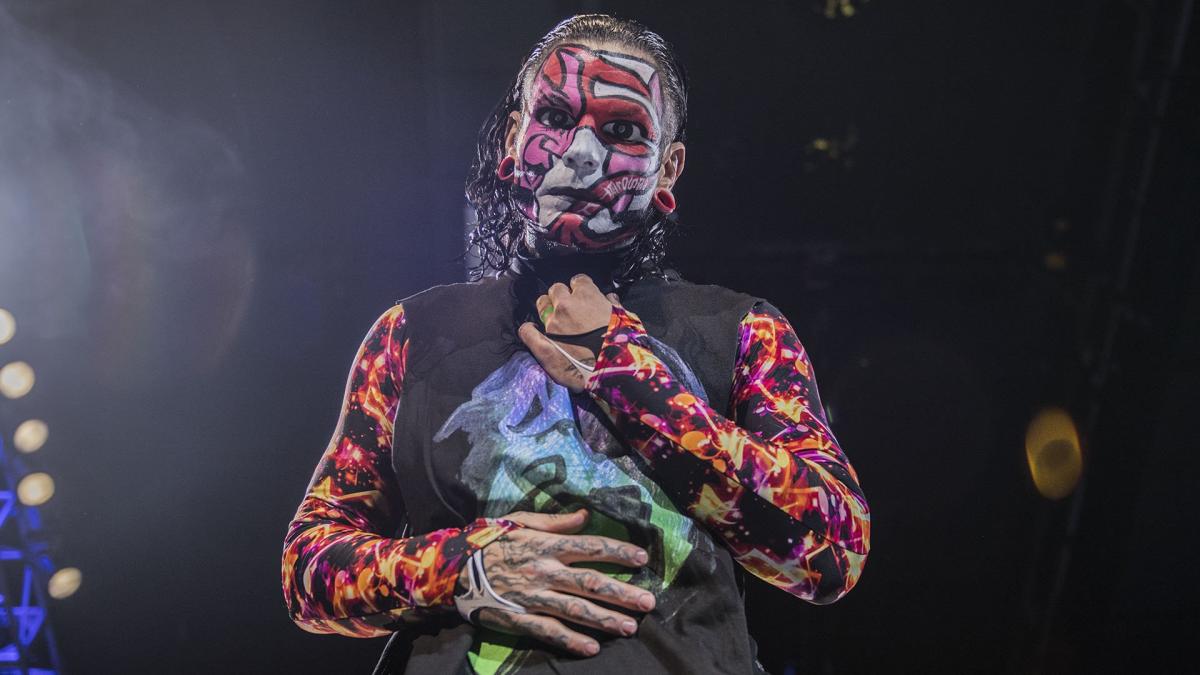 A new update has come to light regarding the WWE status and contract of Jeff Hardy following a highly criticised loss on Raw last night.
Jeff Hardy was defeated last night on Monday Night Raw by Jinder Mahal. This was a rematch from Main Event last week, which also saw Jeff Hardy pinned by the former WWE Champion.
Off the back of losing in convincing fashion to Mahal over the last two weeks, some have speculated that Jeff Hardy may be heading out of WWE, but it doesn't appear that this is the case.
PWInsider is reporting that sources within WWE have told the site that Jeff Hardy's WWE contract is not coming to an end any time soon. The report notes that Hardy has around 2-3 years left on his current deal.
PWInsider writes:
Since the usage of Jeff Hardy the last few weeks (appearing on WWE Main Event) followed by his loss tonight on Raw seems to have sparked questions about whether his WWE contract is coming to an end, we are told by a WWE source that Hardy still has "a good chunk of time left on his deal" as he acknowledged last year that he had signed a new deal.  At the time, PWInsider.com was told that new deal was in the 2-3 year range.
Prior to his appearance on WWE Raw last night, Jeff Hardy's last match for the red brand was way back on March 22, where he was defeated in singles competition by The Miz.
His win/loss record on Raw so far this year is 3-7 and his overall record is 3-10.
What are your thoughts on the above story? Let us know in the comments on Twitter or Facebook.