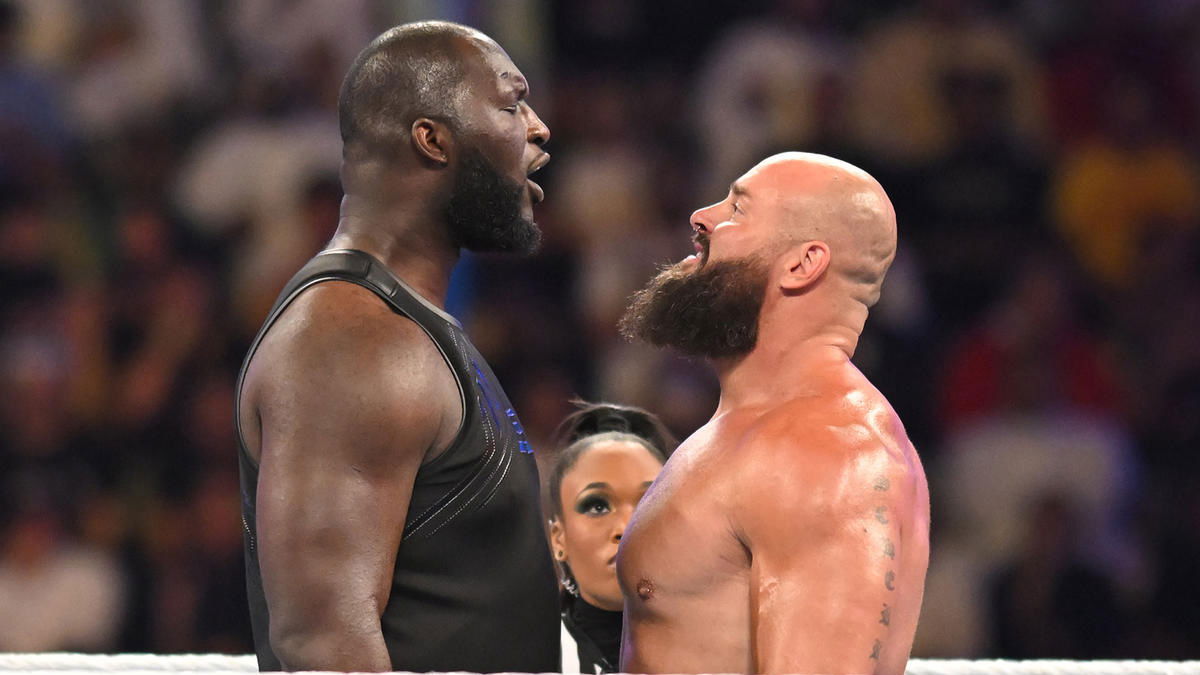 An AEW star made some pointed comments at the competition and one WWE wrestler in particular recently, comparing big men and the businesses.
On the November 9 2022 episode of AEW Dynamite, the recently signed Jeff Jarrett addressed his alliance with Jay Lethal, Sanjay Dutt and Satnam Singh.
He would comment on Lethal's in-ring credentials and Dutt's intellect and acumen, but it was his words about Singh that raised some eyebrows, with Jarrett saying:
"This ain't no make-believe monster who wears red skinny jeans and is produced by the banana-nosed circus, no, this guy is one in a billion."
This apparent shot at Braun Strowman and WWE was explained by Jarrett on his My World podcast (subscription required).
Jarrett would dismiss the accusation, saying:
"I love the industry because if you're not into social media, that's 'The Last Outlaw' just kind of taking a dig at a blanket statement of big men in wrestling and red skinny jeans, just an outfit and a circus and all that."
He would go on to praise Singh and discuss the story he wanted to tell, explaining:
"Here is a legitimate megastar from India.
"In my mind is, 'How am I going to put this guy over,' but also, you call it old school heat, get a reaction, be the antagonist, and put this guy over."
As for Strowman, who has been a controversial figure on his own of late, Jarrett pointed out:
"I had no idea about Braun and showing up late.
"I didn't know any of that, but I was aware of him being kind of, I don't know if it's naive or whatever you want to call it, when he takes a shot at the 'flippy flop' stuff.
"It's almost tone-deaf."
Jarrett would deliver a more withering verdict of Strowman's words but praised Corey Graves for his response to the controversy, stating:
"Hats off, I think Corey Graves made a great statement that Braun is happy that him and Omos had a great match.
"At the same time, he didn't put just one, he put both feet in his mouth and is knocking 'flippy flop,' which I take offense to because this industry, whether it's the X-Division or Lucha Libre or whatever, if we don't have a diversity of genres and styles of wrestling, it's a different appetite.
"For him to take a shot at it, I thought, 'here's a perfect opportunity to draw an analogy, and Braun, whether he's a former softball player or strongman, he's got some accolades, but he's certainly not a NBA player."
With Braun Strowman featuring the WWE SmackDown World Cup, it doesn't look like the controversy has overly impacted his career and his Twitter has been much quieter over the past few days.
Transcript from Fightful.
Check out WrestleShop.com for all your favorite WrestleTalk merch, the WrestleTalk Magazine, wrestling shirts for grown-ups, and more!