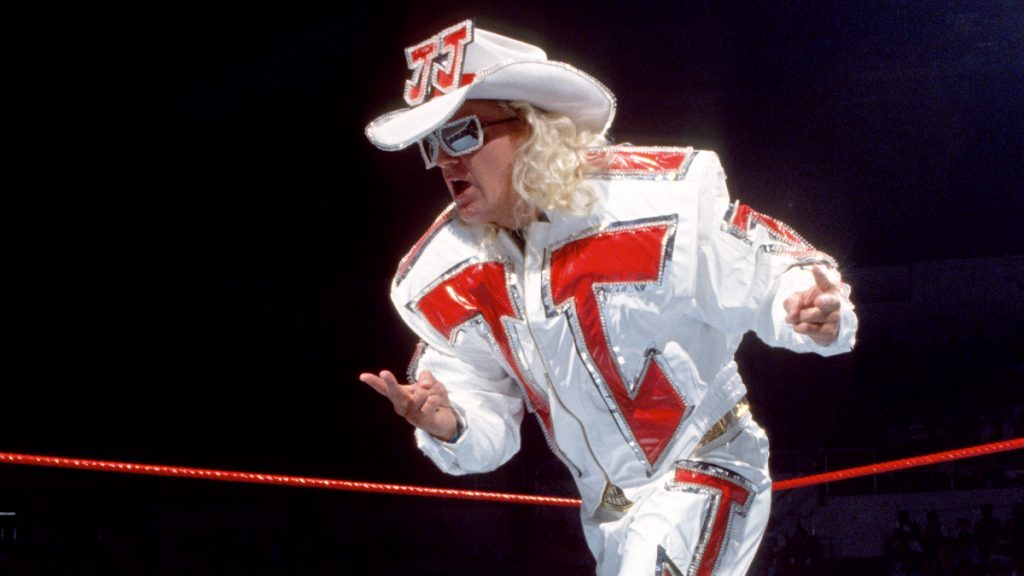 WWE has confirmed that Jeff Jarrett will be the next member into the 2018 WWE Hall of Fame class, joining Goldberg, The Dudley Boyz, and Ivory.
In his career, Jarrett held six WWE Intercontinental Championships, in addition to four WCW World Championships, and six NWA World Heavyweight titles.
The son of Jerry Jarrett was a Memphis mainstay for the latter half of the eighties and into the early nineties, before officially coming on board WWE in 1993. For the next six years, with some gaps due to dispute-related walkouts, Jarrett served as a midcard villain, winning his six IC Championships between January 1995 and August 1999. Jarrett was the first man to reach five IC title reigns, and also the first to six, achieving that latter feat when he defeated D-Lo Brown at the 1999 SummerSlam. There wouldn't be another six-time Intercontinental Champion until Chris Jericho matched his mark in October 2003.
After acrimoniously leaving WWE in October 1999, Jarrett signed with WCW, where he would be featured prominently during the company's last year and a half of existence. He was not one of the talents culled in the March 2001 purchase of WCW by WWE, likely owed to the manner in which he left the company. In May 2002, Jarrett and his father formed NWA:TNA, to be known later by various names, currently Impact Wrestling. Jarrett was ultimately ousted from the company he helped create, in October 2017.
Jarrett's invite to the Hall ends 19 years of disassociation between himself and WWE. It will remain to be seen if Jarrett will take part in any other WWE-related projects, including WWE Network content and DVD testimonials.