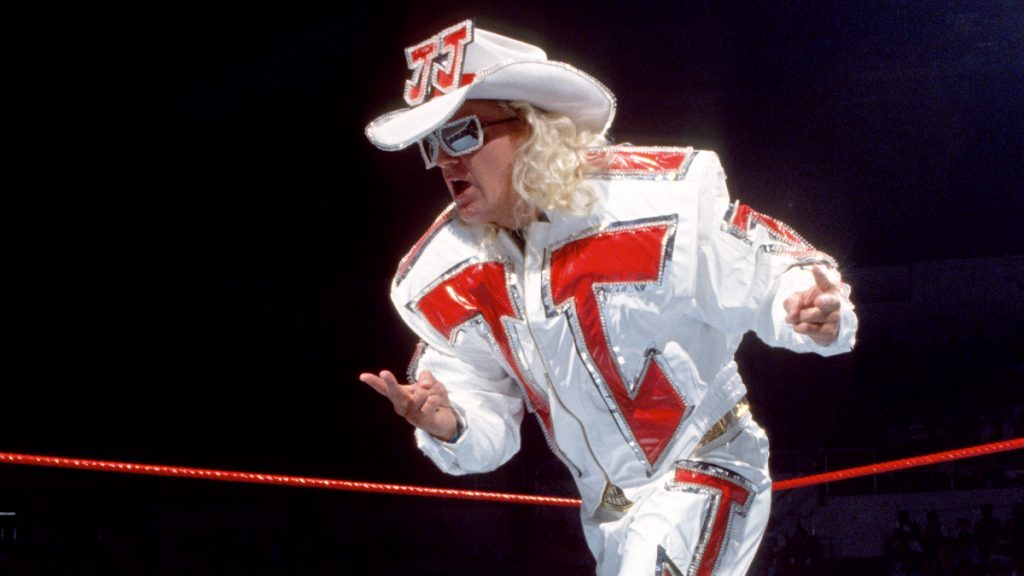 The Wrestling Observer Newsletter is reporting that Jeff Jarrett is on a list of names under consideration for induction into the WWE Hall of Fame.
Jarrett, the founder of TNA Wrestling, was a former six-time Intercontinental Champion across his six non-concurrent years with WWE. He acrimoniously left the company in October 1999, after dropping the IC belt to Chyna at the No Mercy pay-per-view. Jarrett's contract had actually expired the day before, and Jarrett reportedly refused to work the match until all of his owed money (estimated at $300,000) was wired into his account. One night later, Jarrett popped up on WCW Monday Nitro, and has not set foot in a WWE ring since.
Initially, Jarrett was brought into the company in the fall of 1993 as as favor to father Jerry Jarrett, who was in line to run WWE should Vince McMahon have been convicted of steroid distribution. The younger Jarrett would leave the company in July 1995 and again in January 1996 after a series of disputes, prior to his final two-year run which began in October 1997.
In October 2017, after Jarrett reportedly showed up intoxicated to an independent event in Canada, he entered rehabilitation that WWE sponsored. Jarrett returned home from the program shortly before Christmas, after a two-month stay.