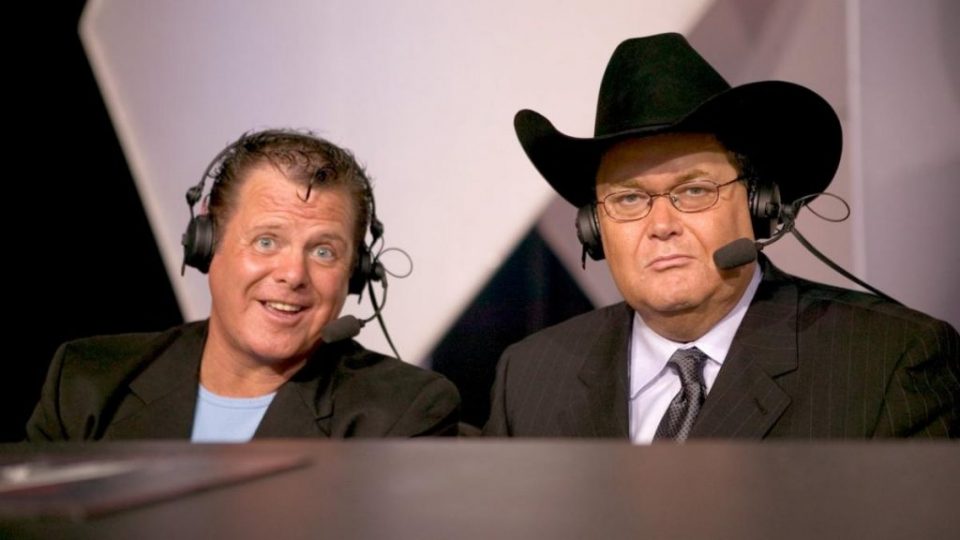 Next week on Raw's 'season premiere' we will not only see a new stage and the return of pyro, but also the unveiling of a brand new commentary team.
It was revealed this week that Dio Maddin and Vice Joseph from 205 Live will be joined by WWE Hall of Famer Jerry 'The King' Lawler to make up the three-man booth that will call WWE's flagship show moving forward.
The decision to hire Lawler was made by Vince McMahon, with Heyman being unhappy that his proposed idea of fresh two-man booth with Maddin and Joseph was rejected.
However, it has since emerged that Lawler will only be on Raw on a short-term basis, with a permanent replacement being lined up by WWE higher-ups.
Speaking to CommericalAppeal, Lawler spoke about when he found out he would be returning to WWE TV as part of the Raw commentary team:
"I got a call about it Tuesday morning from Kevin Dunn. He said, 'I've got a proposition for you. It may be good news, and it may be bad news.' He knows I don't like to travel a whole lot anymore, so that was the bad part. I said, 'What's the good part?' He said, 'We want you back on RAW.'
Lawler then noted that he was told he has the position of commentary on Raw for however long he wants, perhaps putting to bed the reports that he will only be on Raw for a few weeks:
"He told me it's for however long I want to do it, so that sealed the deal."
Lawler also seemingly confirmed the reports that Heyman wanted Maddin and Joseph to call the show, but Vince McMahon thought the pair could use "The King's" experience:
"It was Paul (Heyman's) idea to put Vic and Dio on RAW. Apparently, what I was told, Vince (McMahon) said, 'You can't throw these two new, young guys on our flagship show. Call King.' That's how it happened."