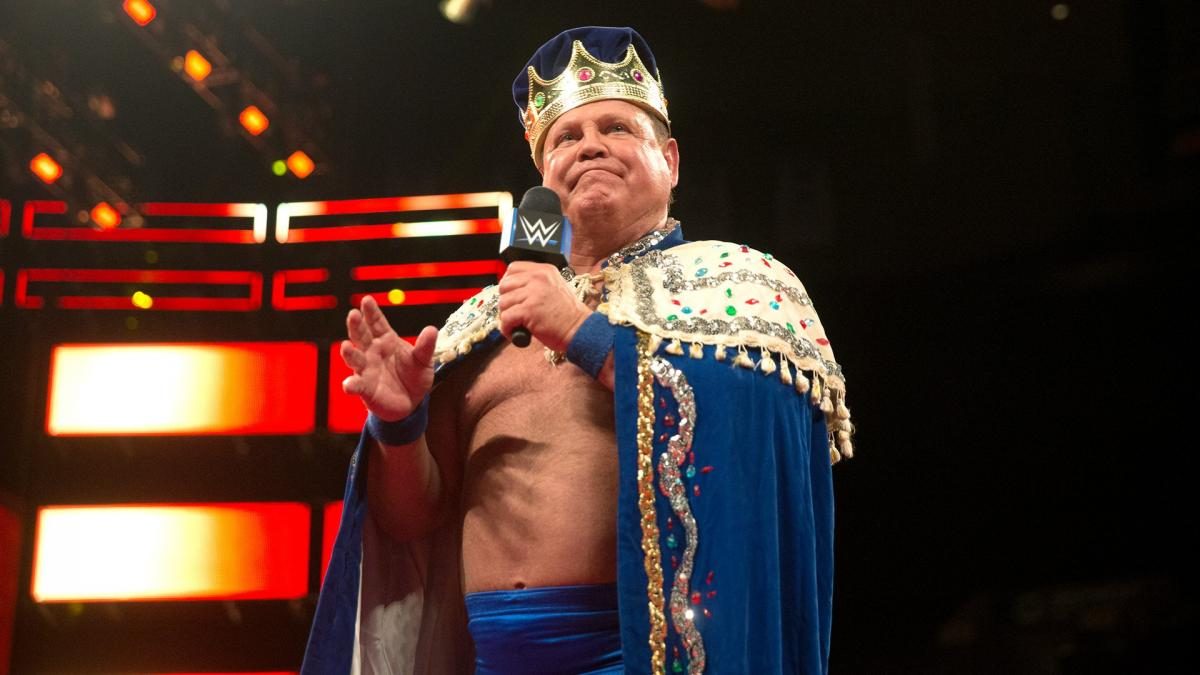 WWE Hall of Famer Jerry 'The King' Lawler has explained why WWE usually prefers to script their promos, rather than let performers improvise.
Speaking with Inside The Ropes, Lawler recalled watching Ric Flair try to memorise his lines before an interview segment. Calling WWE an entertainment television show, Lawler said:
"I do look at it as one of the ways the business is different, and maybe not [in] a good way. I certainly think it was better when they didn't have all the interviews scripted. I'll never forget: one day I came in, and I'm looking backstage and I'm seeing Ric Flair sitting in a chair, and he's reading something. I thought somebody had written him a letter. And I said, 'Ric, what are you reading?' And he said, 'My promo. I'm trying to memorise it.'"

"This is in WWE. And I thought, 'Oh, my God. What have we come to? Here's some writers, writing an interview for Ric Flair, who's probably one of the greatest interviews of all time in the history of the business, and now he's having to try to memorise something somebody else wrote for him?'"

"But, you know, it goes along with wrestling being World Wrestling Entertainment: we've become more like the movies. They look at it now as a TV show, like any other TV show you see. Every word of it is scripted and rehearsed. That's what we've become . . . It's now an entertainment television show."
During the weather delay during WrestleMania 37, a number of stars cut unscripted promos, while fans waited for the show to resume. Following the event, it was noted that both talent and management were pleased with the impromptu interview segments.
A number of performers in WWE have more creative freedom for their segments. Vince McMahon reportedly loved the unscripted John Cena & Roman Reigns segment from the August 13 episode of SmackDown.
To make sure you stay updated with all the latest wrestling news, add WrestleTalk.com to your Google Discover feed and follow us on Twitter!