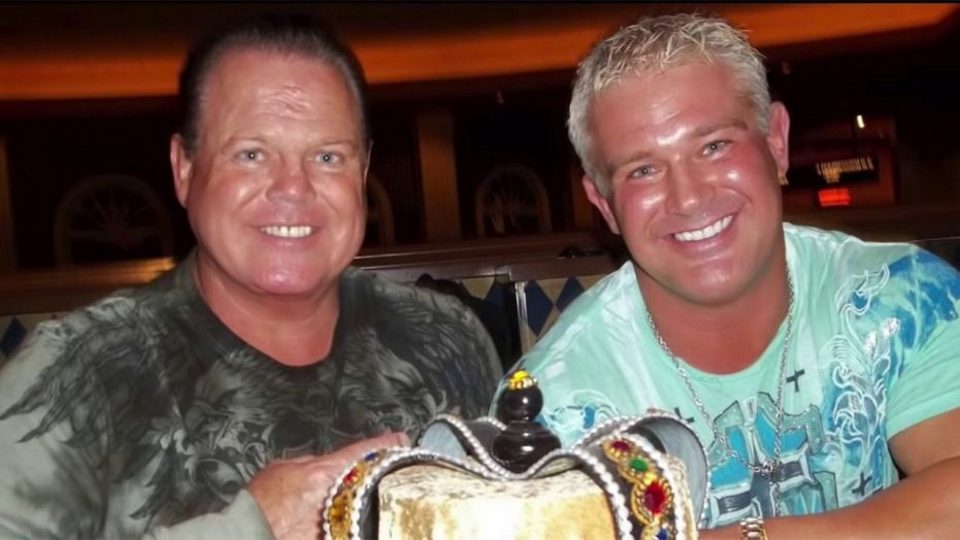 Jerry Lawler has filed a wrongful death lawsuit against Hardeman County, Hardeman County Sheriff John Doolen, and others, regarding the passing of his son Brian Christopher, as reported by WMC5 in Memphis.
Christopher – who was known as Grandmaster Sexay in WWE – was found hanging in his jail cell on July 29 last year after being arrested.
Lawler filed the lawsuit on Friday, seeking $3 million in damages for "numerous failures of the county and its employees that resulted in the wrongful death of his son."
The death was officially ruled as a suicide, but Lawler disputes this having providing photos of his son in hospital that he suggests aren't consistent with suicide.
Christopher was assaulted by another inmate while in jail, but instead of getting medical care, he was put into solitary confinement, according to the suit.
The suit also states that Christopher wasn't assessed by jail staff for suicide risk, and was left alone in a cell with shoelaces and bolts in the walls, despite a history of major depressive order, past suicide attempts, and a head injury suffered in the aforementioned assault.
Lawler also requests that the Hardeman County Sheriff make changes in order to prevent similar occurrences in the future.
The report from WMC5, which includes the full lawsuit, can be viewed at this link.