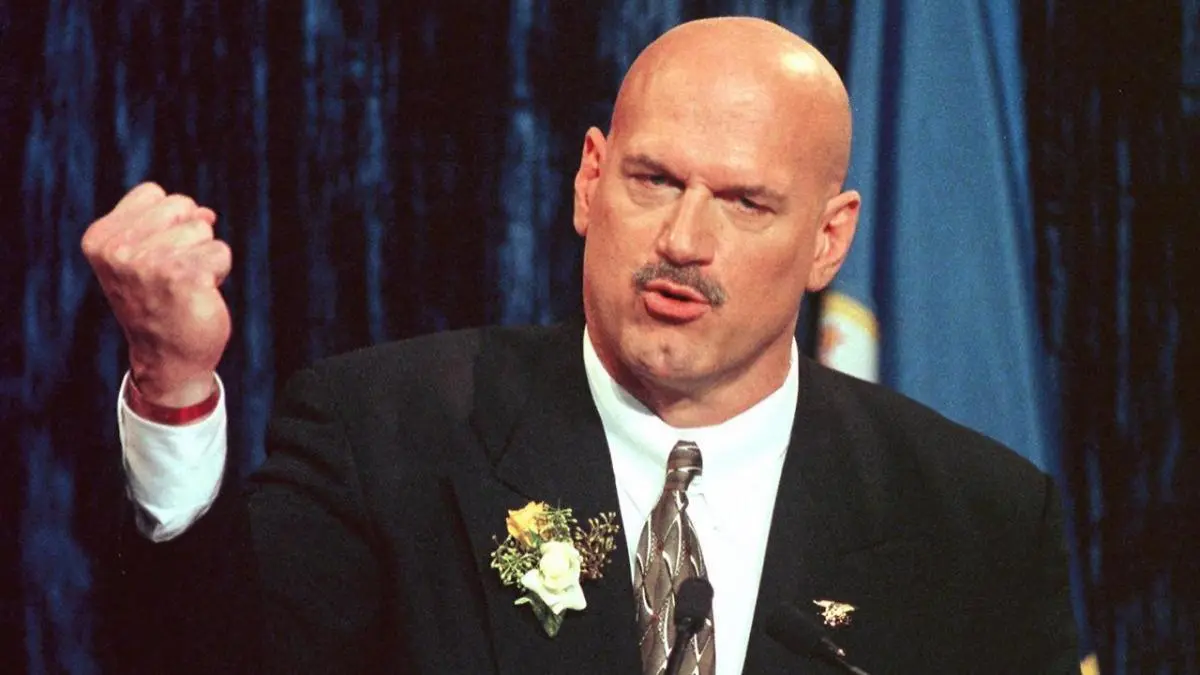 WWE Hall of Famer Jesse Ventura has teased a US Presidential run, ahead of 2024.
Ahead of the 2020 election, Ventura expressed interest in running for President of the United States as a member of the Green Party. Ventura ultimately didn't run for health reasons.
Speaking on Talk is Jericho, Ventura indicated that fans should pay attention to his hair to determine whether a presidential bid is on the cards:
"I tell them, 'Look, if you want the key to whether I'm going to run for office, look at what my hair is doing cause I said, 'If I'm gonna run, you're going to see me get a haircut.

"Now it's more serious than ever. I mean, I dabbled with the Green Party two years ago 'til I found out they were split and were completely dysfunctional. But I've been communicating and working very close now with Andrew Yang, and Andrew Yang is the real deal and Andrew Yang is forming what's going to be called the Forward Party.

"We're calling it that because we want to look forward into the future — we don't want the past, we don't want nothing to do with the (Democrats) and (Republicans). They're the past, this is going to be the Forward Party, and we're hoping to get ballot access and candidates on the slate and have a presidential candidate and a convention by the 2024 election. And I'll tell you why, Chris, right now, 60% of the country doesn't want (Joe) Biden or (Donald) Trump."
Ventura went on to describe the current system as a 'two-party dictatorship'.
The WWE Hall of Famer entered politics in 1991, notably elected as the mayor of Brooklyn Park, Minnesota. He held this position until 1995, before becoming a Reform Party candidate in 1998, during his time as Minnesota governor.
WWE legend Dwayne 'The Rock' Johnson previously noted that he hadn't ruled out a presidential bid.
Transcription via Wrestling Inc. 
To make sure you stay updated with all the latest wrestling news, add WrestleTalk.com to your Google Discover feed and follow us on Twitter!