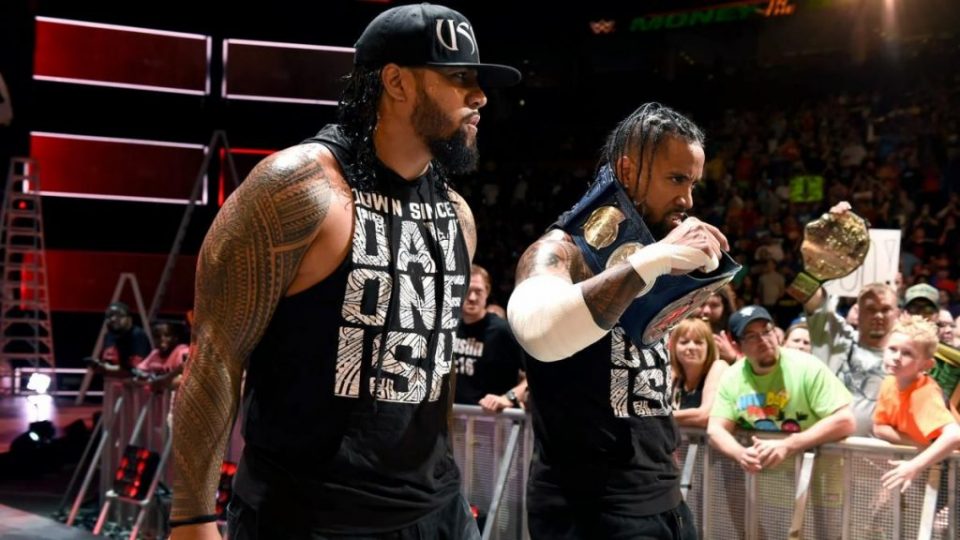 While speaking with FOX Sports ahead of last night's episode of Friday Night SmackDown, Jey Uso spoke about the injury suffered to his brother Jimmy last year.
Jey Uso interestingly said that while he misses his brother, the injury was a "blessing in disguise" for him personally, allowing him to progress up the card and main event pay-per-views.
"I miss my brother … do not get it twisted. But this was a blessing in disguise. Straight up."

"Went from hosting the girl's karaoke to winning a contender's spot against my own cousin, Roman Reigns, and I main evented my own pay-per-view with him and then my own Hell in a Cell with him."
Jey Uso noted that he always knew he could make it as a singles wrestler, but said that it's been strange to come out on TV for the last year without his brother by his side:
"I always knew I could hang with singles work, because wrestling is wrestling, Uce. The only thing is, it felt weird not having Jimmy with me coming out. I'm always on the left, he's always on the right. It was just a weird vibe," he said of the change."

"As far as the fans—man, I miss the fans. That is the biggest part. You know how they say, 'You don't know how important something is until it's gone and taken away from you?' Like, man. I didn't know. I bust one of my damn toes in the Elimination Chamber match. I got nine other ones, but I can't walk. My damn toe is completely jacked up. I was like, "Man, you know what? I didn't know we needed all our toes to walk.'"
Speaking of Jimmy Uso, his brother Jey recently revealed that the former SmackDown Tag Team Champion is going to be returning to TV soon, which you can read more about by clicking here.
What are your thoughts on the above story? Let us know in the comments on Twitter or Facebook.