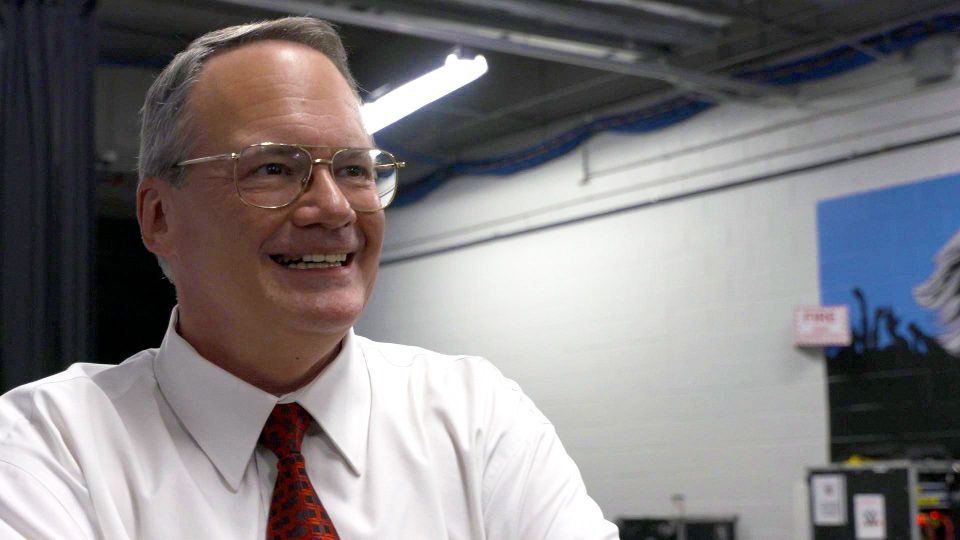 Speaking on his Jim Cornette Experience podcast, controversial wrestling figure Jim Cornette has commented on the ongoing partnership on AEW Dynamite between Sting and Darby Allin.
Cornette slammed Sting for having grey hair, and said that he should start "dying his hair" instead of "painting his face":
"Sting oughta stop painting his face and start dying his hair. I thought at first that it was the lights or the snow that was on it, but his hair is normally brown, but it's not young guy brown now, it's older guy brown now and it has a tendency of looking grey with the lights on it. It's thinned a little bit. Why doesn't he go with the Wahoo McDaniel spray-on black type of thing?"
Jim Cornette said that while he understands that AEW wants to give Darby Allin the rub by having him alongside Sting, but said that the TNT Champion look's like Sting's "delinquent grandson that dropped out of clown college":
"I understand that there is a glimmer of sense here, but it just gets covered up by inexperience. I understand that giving Darby Allin a rub by having him together with Sting or Sting passing the torch, or giving his blessing or whatever. I understand that in theory, but in visual practice, Sting and Darby Allin together in the ring looks like a legendary Ringling Brothers clown with his delinquent grandson that dropped out of clown college.

"There's a generation between them. There's a f*cking foot in height and seventy-five pounds in weight. I don't fu*cking know. Anyway, they're together."
This comes after Cornette recently slammed FTR, and called one of their recent matches an "embarrassment", which you can read more about by clicking here.
What are your thoughts on the above story? Let us know in the comments on Twitter or Facebook.
Thanks to Ringside News for the transcription.