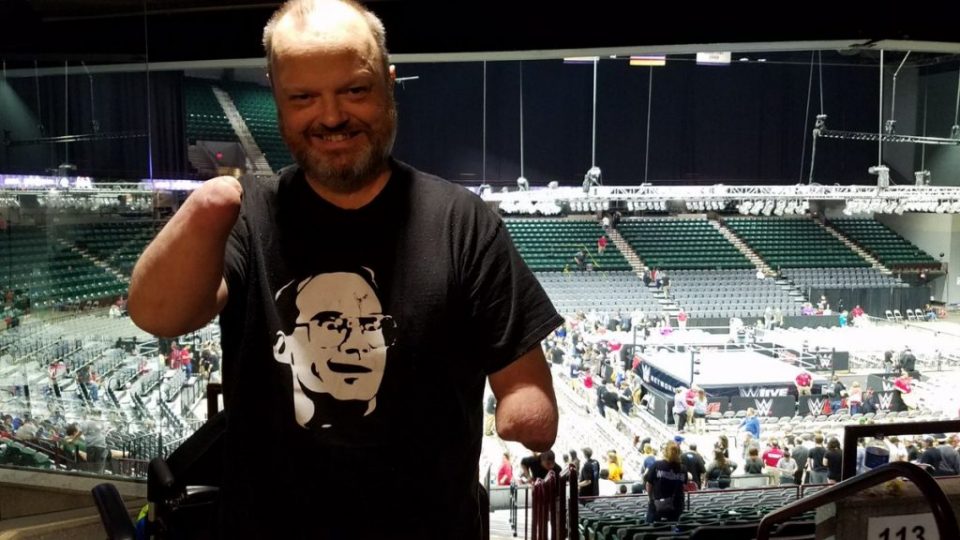 A wrestling fan named Patrick Davis took to Twitter to share that he had been asked to leave a WWE Live Event by security after they deemed that his Jim Cornette shirt could be considered offensive. They said that as the live event was being recorded, he could be seen on TV and would have to leave.
https://twitter.com/pdqc1971/status/1120374070816780288
The message would reach none other that Cornette himself, who said he has met Patrick before and he has "the right to wear what he wants". He would then condemn the company and say he would reimburse Patrick for his tickets.
WTF? Seriously? I've met Patrick, @WWE, & he has more guts than anyone & the right to wear what he wants. This was bullshit. Patrick, email me at jimcornette@jimcornette.com & I will REIMBURSE you for your WWE tix. Especially now that you know not to buy any more! #Assholes https://t.co/C2oHLMbLSR

— Jim Cornette (@TheJimCornette) April 23, 2019
This comes several weeks after it was reported that WWE had forced fans wearing AEW shirts at WWE events to either change, or leave the venue.
Issue 9 of WrestleTalk Magazine is available NOW worldwide. Order your print or digital copy or subscribe to the next six issues at this link