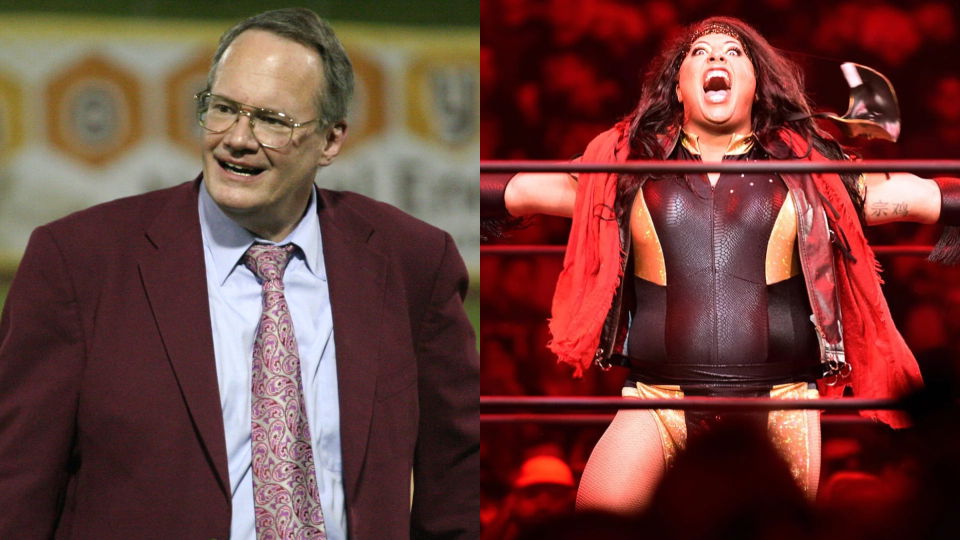 Last week on Dynamite, Nyla Rose defeated Riho to capture the AEW Women's World Championship. She is only the second woman to ever win the belt.
With Nyla Rose being a transgender wrestler, her title win did not come without its fair share of controversy. Several fans and even a former WWE star have taken issue with Nyla winning the belt.
Since her title win, Val Venis has taken to social media to condemn AEW for placing the title on Nyla Rose. This has sparked a reaction from Cody and his brother Dustin Rhodes.
Now the ever-controversial Jim Cornette has given his thoughts on the matter. Cornette said that while he doesn't have an issue with AEW putting the belt on Nyla Rose, he thinks the new company needs to use her more effectively to get heat.
Speaking about the matter on his podcast, Cornette said that due to the controversy surrounding her title win, AEW needs to use the fact Nyla Rose is transgender to get her heel heat:
"Is the only place that they don't say this is on the television show where they're trying to sell her as an attraction? What the f*ck?!

"I've said this before now that I have all the facts here. Get back to Renee Richards in tennis in the 70's. This has been an issue. You still see people debating it."

"She was born a man. It's an unfair advantage not only because of her size, but the fact that when it comes down to it in some people's mind it's a man fighting a woman which is obviously an unfair advantage. In other people's mind it's not.

"This is a controversy. Make something out of it! When you've got a trained pro wrestler who can do all this sh*t and is 100 pounds bigger than her opponents then hammer her through everybody especially these school girls.

"That's what people need in pro wrestling is to get stirred up and offended."
Cornette added that AEW should play up the idea that Nyla Rose is an unstoppable monster as she has an unfair advantage. He argues that this would get her some proper heel heat.