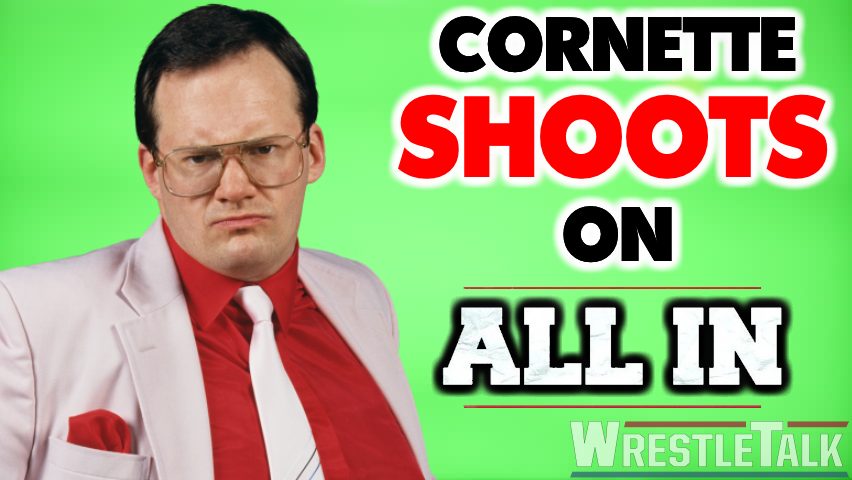 Often vocal and always opinionated wrestling commentator Jim Cornette chimed in on the unprecedented box office sell-out of the independently produced Bullet Club live show All In – and he had nothing but praise for Cody Rhodes, The Young Bucks and everyone else involved.
"I got to congratulate them," he said in his latest episode of his podcast, The Jim Cornette Experience. "They've done something no one has been able to do in this country for twenty something years."
Check out his comments in their entirety here:
https://youtu.be/uH01EzzyPck
Also, Cornette touched upon the news that his former colleague (and often target for his vitriolic disdain) Vince Russo invited himself to All In and was then told to "stay away" by Cody Rhodes:
We don't reward bad behavior. Stay away from our event. https://t.co/CzMCHhVB6m

— Cody Rhodes (@CodyRhodes) May 12, 2018
The failed attempts to participate in the show on Russo's part made little sense to the Kentucky-born former promoter, especially considering Russo's harsh criticism of those booked on the card.
"He knocks them all the time," Cornette said. "So why would he want to, if he believes he has any credibility, why would he want to associate himself with that."
He added:
"Russo knocks them, but he's not above a payoff to come up here and be a part of the thing. That was my main consideration for not being involved, because I don't want people to think that I'm a f****** hypocrite. But he has no problem with that."
To hear further details on this topic, check out the clip below:
https://youtu.be/ka2L7rsqUug
All In, which features a star-studded lineup of international and domestic talent from the independent circuits, will take place on September 1 at the Sears Centre Arena in Chicago.
Do you agree with Cornette's remarks? Let us know in the comments below or on Twitter here.