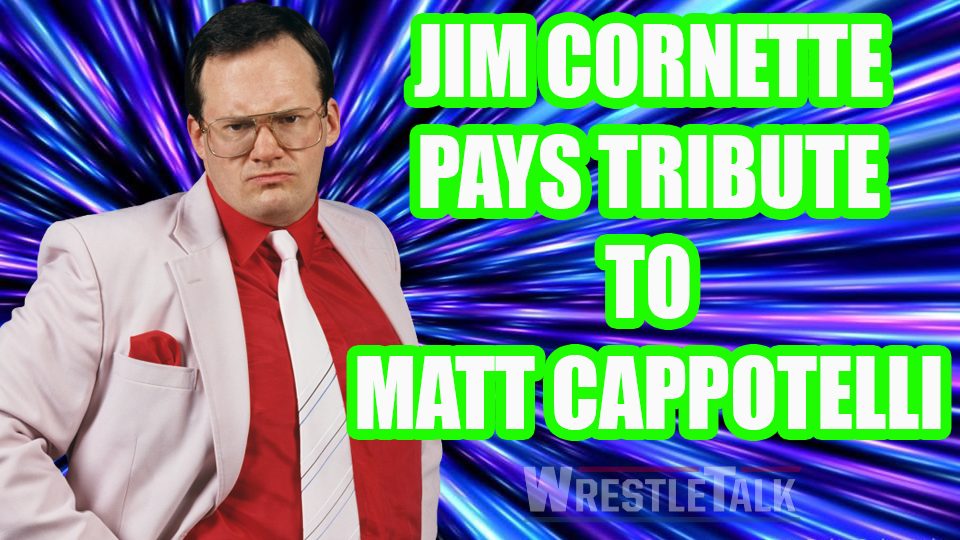 Unless you've been living in some type of cave, you will have heard that former WWE Tough Enough winner Matt Cappotelli tragically passed away this week after years of battling against brain cancer.
Since the announcement, we've seen an outpouring of love, respect, and tributes from various names and luminaries within the industry and now the latest comes from one of the greatest managers of all time, Jim Cornette.
The former booker and owner of Ohio Valley Wrestling, the one-time development league for WWE and the place where Cappotelli reigned as heavyweight champion, has given an emotional testament in remembrance of the star who never got a fair crack at the big time.
In the following video from Cornette's Talking Sense podcast, the man who once led the Midnight Express to superstardom talks about the late star, his time in OVW, his potential, and his eventual retirement and passing. If you listen closely enough, you will be able to hear the normally enraged ex-manager struggle to keep his composure.
https://www.youtube.com/watch?time_continue=426&v=R2h-9F8Euzs
Give us your thoughts on the tragic passing of Matt Cappotelli, what he could have become in the industry, as well as Jim Cornette and your memories of his managerial career on Twitter and Discord.