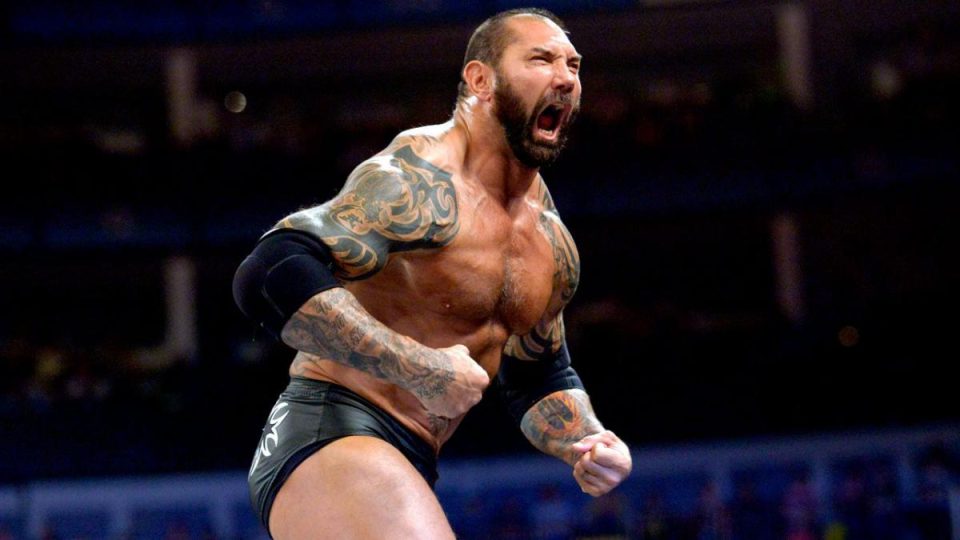 Speaking to DAZN, WWE Hall of Famer Jim Ross has compared All Elite Wrestling (AEW) star Wardlow to former WWE Champion Batista.
Ross also said that in terms of his physique, Wardlow reminds him of Lex Luger, but he explained the AEW star is a "much better worker" than Luger ever was, saying:
"Physique wise, he reminds me of Lex Luger. I think he's going to end up being a much better worker. That's not knocking Lex. He's a little like Dave Batista. He's still evolving. Batista got getting better and better as he got older. He was never going to be confused with Kurt Angle or Dory Funk Jr. This kid's got it. He has the 'IT' factor. We can't manufacture the 'IT' factor. You can't anoint them with the 'IT' factor. You have 'IT' or don't have 'IT'. This kid's got 'IT'.
Jim Ross suggested that AEW could be positioning Wardlow as 'the guy" in the company by next year, having the following to say on the matter:
"(He's got) a big frame that promoters covet. Wrestling fans love an athletic big man. He's an athletic big man. He's the kind of guy that you're talking about on a football team. He could play on the interior if you want him to. He could also rush the passer from the edge. He could move. I love that about him. He may be the breakout star that we have in our company. It may happen this year. That wouldn't shock me. I think sometime in the next year, in 2022, he's going to be 'The Guy'. He's improving. If he stays healthy, doesn't get sidetracked with relationships, injuries, or silly mistakes, and I don't foresee that ever happening with this kid. He's very grounded, very smart, and you can communicate with him."
Wardlow will be in action at Double Or Nothing this Sunday in the Stadium Stampede match between the Inner Circle and the Pinnacle. The show is available on pay-per-view in the US and FITE internationally.
What are your thoughts on the above story? Let us know in the comments on Twitter or Facebook.