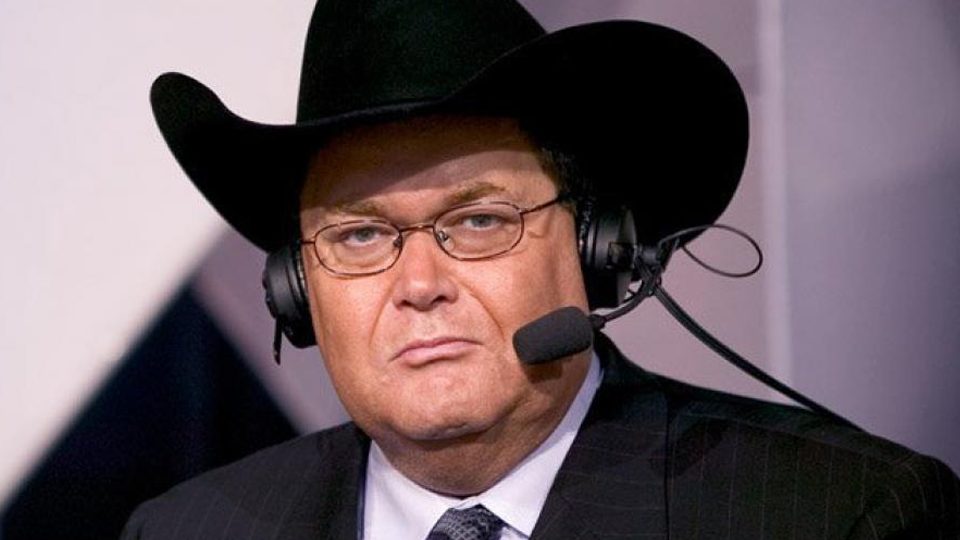 There was much talk last week of Chris Jericho and Jim Ross launching a new wrestling promotion.
Chris Jericho has come out and denied the reports and now JR has done the same. The legendary announcer shot down the rumour on his podcast The Jim Ross Report in his typically sardonic manner:
"I've got to get something off my chest. I feel like I'm obligated to update folks on the rumour of me and others getting involved in a promotion.

I am going to break the news here tonight that there will be a new promotion. I will be involved in it.

I have some thousandaires who are also looking to invest in my new idea, the World Domino League where we will double sixes like a b—h. So we shake the bones in J.R.'s World Domino League.

And stay tuned with more information coming, which is about as absurd as the rumours last week about all this data that was compiled. Jesus, almighty. Oh well. Fun stuff."
Ross was not finished, ripping apart "creative" reporters for apparently fabricating the story:
"We should get those guys hooked up with Paul O'Brien while writing Slobberknocker 2 and get some storyline ideas or something.

And maybe these guys are so creative that if there is a new promotion, maybe they'll be hired as writers . . . That ain't too likely."
So there you have it, JR and Jericho have both denied having anything to do with a new wrestling promotion. But this is wrestling after all, so who knows what the real truth of the matter is.
WrestleTalk would like to thank Wrestling Inc for providing the transcript.