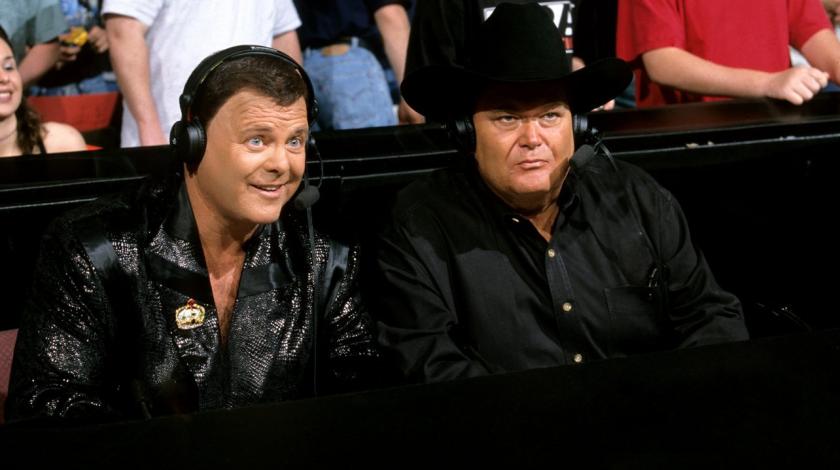 The equally brilliant but uncomfortable Dark Side of the Ring series continued this week with an account of Owen Hart's tragic death. For those that don't know, Owen died at the Over the Edge pay-per-view in 1999 when a planned entrance went wrong.
Many people didn't watch WWE TV at the time are shocked to hear that the show went on following Owen's death, with many feeling WWE should have called off  the show following the tragic accident in which one of the company's top performers had passed away.
While the situation was incredibly difficult for everyone involved, Jim Ross had one of the many hard jobs that night, where he was instructed to relay to the millions of fans watching at home that Owen had tragically died.
As if that wasn't staggering enough, Ross revealed that Kevin Dunn told him that Owen had died just ten seconds before the show was set to go back on air:
"In the chaos Kevin Dunn, the Executive Producer, thought that I had been told what the deal was. I said, 'Kevin, no one has told us anything. What is the update?' And [Dunn] said, he's dead. And you're back in 10… 9… On camera what people saw was 10 seconds of preparation. I didn't know what to say and it wasn't storyline. I got very numb after that night. My hands were shaking, my stomach was hurting. I was just… I was… damn, man."
Regardless of whether you think WWE made the right call in continuing with the show, you have to applaud the incredibly brave and diligent people who continued to perform on the pay-per-view, despite the fact that their colleague and friend had just passed away.