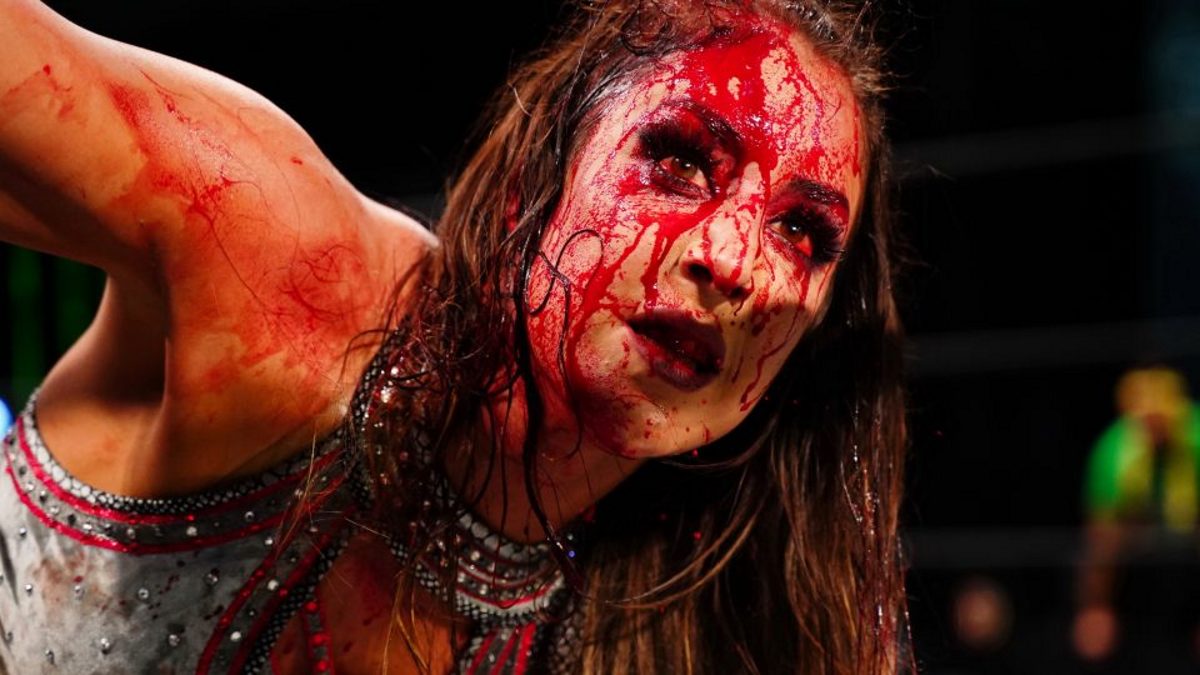 Hall of Famer Jim Ross has discussed the role of blood in pro-wrestling, and the differences between the approaches of WWE and AEW.
Some of the most iconic shots from both WWE and AEW were drenched in the red stuff. Jim Ross has now discussed how both companies view blood in wrestling, and why WWE's stance changed over the years.
Speaking on his Grilling JR podcast, Ross pointed out that WWE's family-friendly remit forced them to shy away from frequently using blood to further matches. He did reveal that Vince McMahon used to take a liking to performers who would be willing to add colour to their work.
Using the recent example of Britt Baker vs Thunder Rosa, Ross argued that blood can be used to shock fans. He noted that AEW chooses when to add colour to storylines very carefully, as blood can be easily overused, if not careful.
Here is the full quote:
"The intent was to get away from the gratuitous violence and the blue humour and be a little bit more family-friendly. So Ruthless Aggression, this era, was simply a search for something to replace the Attitude Era – that's all that was. So consequently, I think, after that, the use of blood was very selected – it wasn't overused.

"Vince (McMahon) always had a soft spot for some guys who needed or wanted to do colour for their angles. The thing about blood is that if you don't overuse it – it's not like the 80s or 70s – if you don't overuse it, Conrad, then it's a great dramatic effect 'ooh look at that', 'oh she's hurt.'

"It's like the – I would suggest to you the match we had on AEW, several weeks ago now, with Britt Baker and Thunder Rosa, that the use of blood in that women's math was a shock. And got people talking and mostly in a good way. It exhibited and demonstrated the violence and the aggression that both women had. If we did that every week it would mean nothing.

"We're in a position that we're not going to use it every week, but I know WWE was in that mindset too about this time. It was anything we could do to keep this show edgy but not the Attitude Era-ish. There was still blood, don't get me wrong, but it was very selective. It had to be the right place, right time for it to work because everything was about the sponsors. And you can't blame them for that."
During the early days of AEW, the company contested many violent matches. Years ago, Vince McMahon made a comment about AEW being a "blood and guts" promotion, and AEW ran with the term.
The first ever Blood and Guts match is set to take place on the May 5 episode of Dynamite. The Inner Circle will take on The Pinnacle in a WarGames style bout.
Cody Rhodes has recently revealed which side he's on, noting which star he is rooting for in this "first time ever" match.
Quote via Inside The Ropes.
What are your thoughts on the above story? Let us know in the comments on Twitter or Facebook.