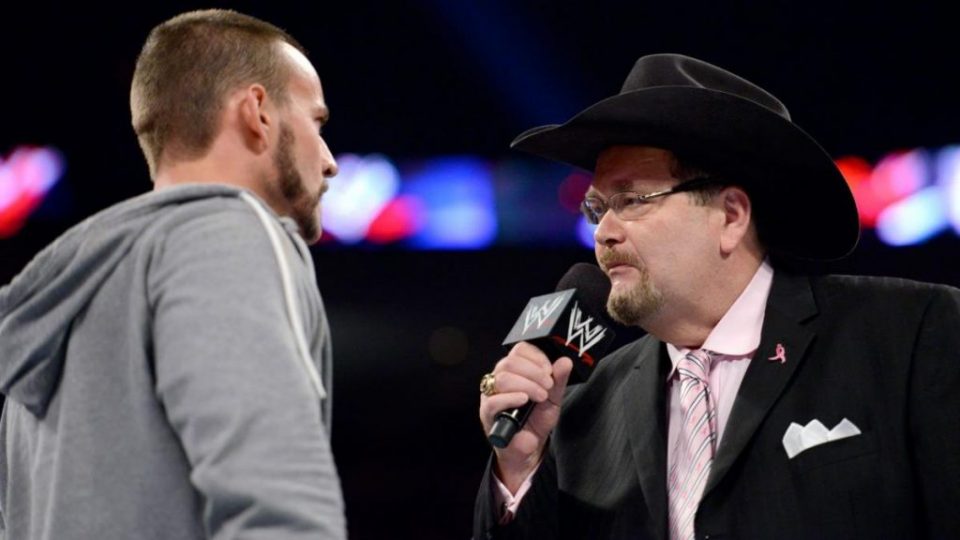 Legendary WWE commentator and current AEW employee Jim Ross has given his thoughts on WWE's creative team in an interview with ESPN.
In the interview, he couldn't help but lay into WWE and the way things are currently being done within the promotion.
"I've always had a little bit of creative freedom to express myself. Over time WWE kind of reeled that back in, I guess they had some of that research or it was due to personal philosophy, I don't have a clue, but most of them don't understand wrestling — they are in administration there," said Ross.

"They are great marketers, they've got some brilliant, brilliant people in WWE, no doubt about it, but I think some of the key decisions are being made without an inordinate amount of product knowledge, which is not going to make them happy to hear, but that's the way I look at it. Vince could do better by surrounding himself with a different kind of consultant or writer or creative people or whatever.

"I've tried to represent our business in an admirable and honorable way since 1974. I got taken out of the game by the coaches and the team's decision, of which I didn't agree with. So what do you do? Well, you can b—- all year, or you can do what you're signed to do and when the opportunity comes, like I did here, my contract expired and he and I agreed we're not even going to negotiate to extend it. To negotiate to do the same thing I'd been doing is something I could not live with."
Later in the interview, he spoke about the reports of wrestler unhappiness in WWE.
"The wrestlers need leadership and guys need to be mentored. One of the things I am going to do is be a leader and mentor and communicate. You see when you don't communicate well with your talent the unrest that it can create," said Ross.

"If you're following WWE, you can sure see it. Why do you think that everyone wants to leave? Because they're too happy? They aren't saying, "I want to leave because I'm too happy." It's ridiculous. I don't know if that area has the same philosophy and management and the leadership as it did back in the Attitude Era and shortly thereafter.

"We're not going to have communication issues in AEW. If talents have an issue, have a problem, have a question, have a concern — it's going to be addressed. It's not going to be tabled. We won't tell talents that we can't talk to you as much as we talk to the other guy because he's a main eventer and you're not. That's stupid."
Fair to say he's probably not going to making a heroic return any time soon.