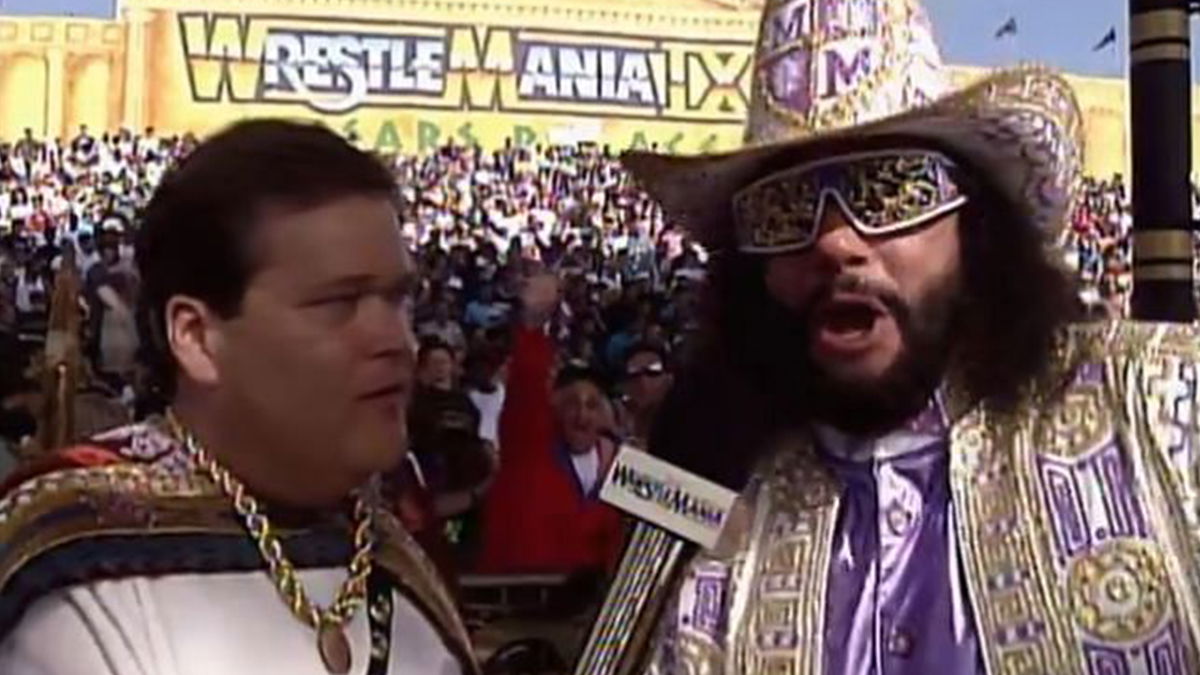 Randy Savage and Jim Ross are two very well-respected men in the business of pro wrestling. However, that does not mean that the two had to get along with one another.
On a recent edition of his podcast, Grilling JR, Ross revealed that he and Savage did not get along. In short, the reason was that Savage did not trust anybody. This has been a sentiment shared by many who were around him in the early 90s. Here is the quote, courtesy of Ringside News:
"Randy and I did not get along well, but neither of us went out of our way to embellish that emotion. I've always said he was an amazingly talented in-ring performer, and he was. Really, really good, but Randy's issue was he didn't trust anybody."
Jim Ross arrived in WWE in 1993 at WrestleMania IX. There was about a year and a half where Ross and Savage were both in WWE at the same time. Savage left WWE in October of 1994, taking a spot in WCW.
Jim Ross was inducted into the WWE Hall of Fame in 2007 while Savage was inducted posthumously in 2015.
What are your thoughts on the above story? Let us know in the comments on Twitter or Facebook.