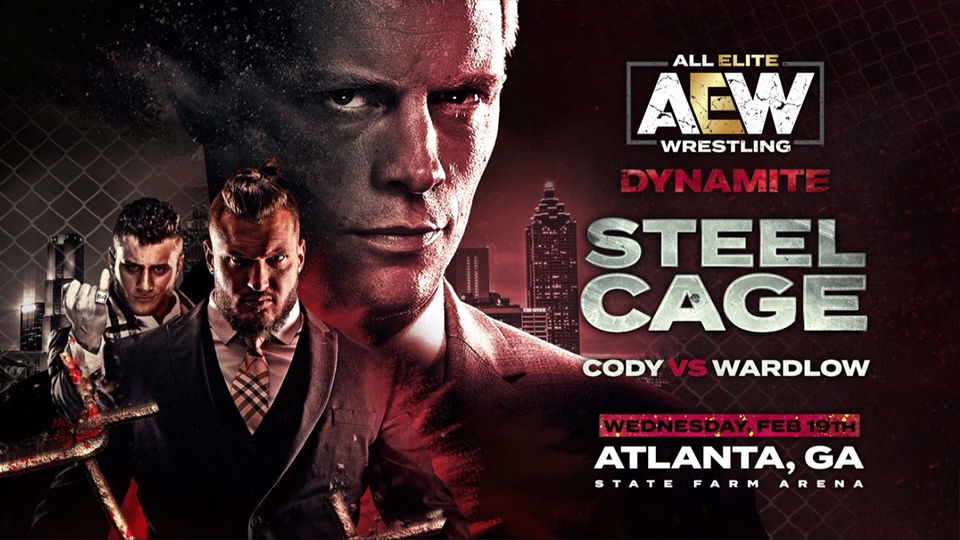 Jim Ross has revealed the rules for All Elite Wrestling's Steel Cage match tonight. The match will only be won by pinfall or submission, removing the escape the cage stipulation, which has become popular in WWE in the last few decades.
Ross posted the following tweet:
AEW RULES…Steel Cage Match…can be won only via pinfall or submission.

Forget the escaping the cage stip.

Cage is 20 feet high and weighs 6 tons!#Unforgiving @JrGrilling pic.twitter.com/DfoDRrBISC

— Jim Ross (@JRsBBQ) February 19, 2020
A photo was released earlier today of the cage itself. It encompasses slightly more than a WWE cage would and does not appear to feature a door. This makes more sense now as the match cannot be one by escaping the cage.
Cody will take on Wardlow inside the Steel Cage tonight on Dynamite. It is the final stipulation put forth by MJF for his match with Cody at Revolution. Jim Ross will, of course, be on commentary for the match tonight.
What do you think of the rules? Let us know on Twitter!