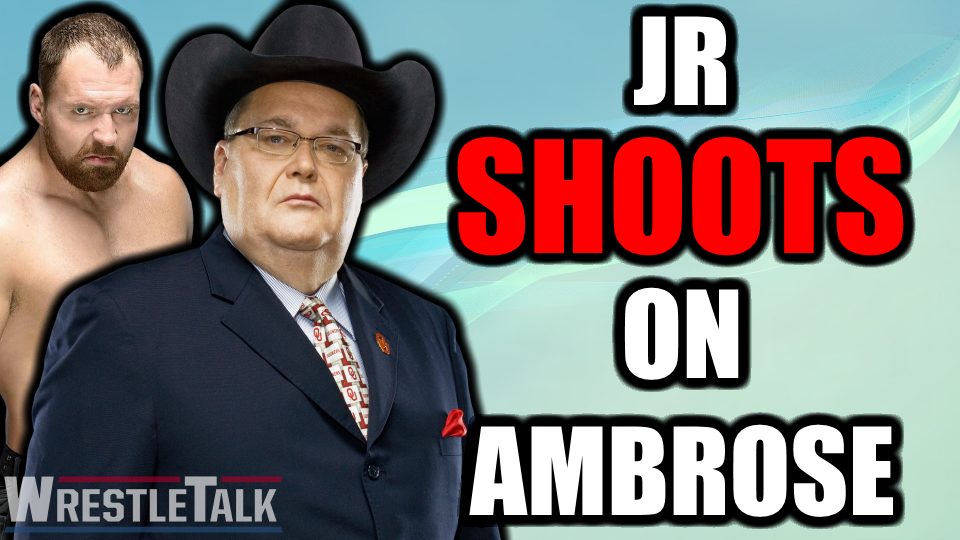 Jim Ross is a name most wrestling fans hold in high regard. For many, he's the voice of a generation, having been a regular fixture in the WWE announce booth between 1993 and 2013. So when he expresses an opinion on talent, people tend to pay attention.
And that's exactly what happened on last week's edition of his podcast, The Jim Ross Report, where 'Good Ol' JR' shared his thoughts on two WWE superstars ahead of NXT TakeOver: Brooklyn IV and SummerSlam.
After a great showing at #NXTTakeOver last night, wanted to wish @VelveteenWWE a Happy Birthday today…Before @SummerSlam today, take some time to listen to this week's "The Jim Ross Report" #WestwoodOne podcast ?https://t.co/wA6H0mgzjv pic.twitter.com/O7nwgEQ4VD

— Jim Ross (@JRsBBQ) August 19, 2018
After praising Renee Young's commentary on last week's episode of Raw (something that Coachman is yet to experience), the conversation transitioned to her husband, Dean Ambrose, who made an exciting return to Monday nights following a lengthy injury layoff:
"I thought Dean looked great. I like his shorter hair cut. When a guy is follicly challenged and they're trying to mask it with longer hair that's unruly or going here, there and yonder to cover up a spot, it's not real flattering in my view. I thought his haircut was spot on. I thought the beard was spot on.

"Obviously, Ambrose has trained religiously to heal and to get better, bigger and stronger. And I really – my hat's off to him for that. But I can tell you, he certainly carried himself like a villain. I felt he is going to be a villain… and to me he looks like a heel. Now the 'welcome back' pop was what it was and deservedly so, but I just see him being able to be a big-time player more as a heel than as a fan favorite in the WWE right now."
The praise wasn't reserved for Dean Ambrose however. Later in the podcast, Ross wished the Velveteen Dream a happy 23rd birthday. While on the topic of the disgustingly young NXT star, the WWE Hall of Famer voiced a staggering prediction:
"Sunday, a future WrestleMania main eventer,… the Velveteen Dream will be a lofty 23 years old on Sunday. This Sunday is SummerSlam. This kid is going to be phenomenal. And getting there very quick. Mark my words, maybe two or three years from now – maybe little longer but not much – top of the card at WrestleMania. Too much charisma, too much athleticism. He's unique."
From your lips to Vince McMahon's ears, JR! For those interested, you can find the entire podcast here.
Related Content
What did you think of Ambrose's return? Is it only a matter of time before we see him turn on his Shield brothers? And do you agree with JR's evaluation of the Velveteen Dream? Share your views in the comments below and on Twitter here. You should also join the WrestleTalk Team on Discord, where you'll always find us looking for some good ol' wrestling banter.