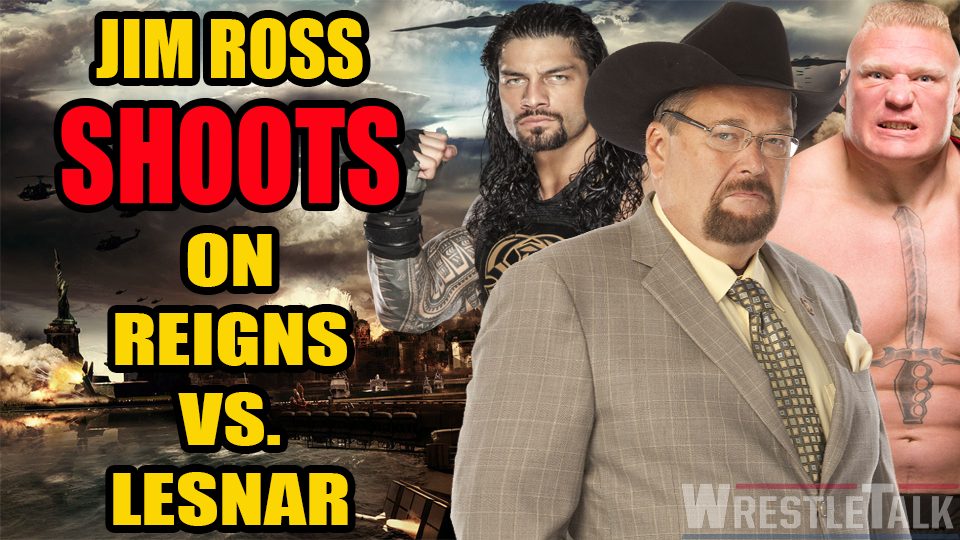 'Good ol' J.R.' Jim Ross has called more main events than many of us will ever see. Many would consider him to be the definitive voice of wrestling, and if there is one thing that Jim Ross knows it is the sport that we all love.
On his recent Ross Report podcast, Jim voiced his concern with the upcoming Brock Lesnar versus Roman Reigns match at SummerSlam.
"Reigns and Lesnar I guess will go on last at SummerSlam. I assume that. I don't know that. But if it is the last match of a long night, is that position you want to have your Universal title displayed under? I'm not sure. I'm not sure at all and I wonder what kind of reaction these two gentlemen are going to receive from the live audience. And if it is overtly negative, is that the image or the sound that you go off the air with? Just my question."
Ross later went on to say that he would consider having AJ Styles and Samoa Joe main event the show because they will put on a much better clash regardless of a potential crowd hijacking.
Through the work of Lesnar, Reigns, and Paul Heyman, the reactions have been much more positive than usual. The question that remains to be answered is will that carry over into the Barclays Center for SummerSlam. Ross is implying that it may not, and that the reaction to the match may be bowling shoe ugly. After watching for 7 hours it is likely the exhibition will not be well received.
Do you think that Reigns and Lesnar should main event SummerSlam? let us now on Discord, Twitter, or in the comments below!