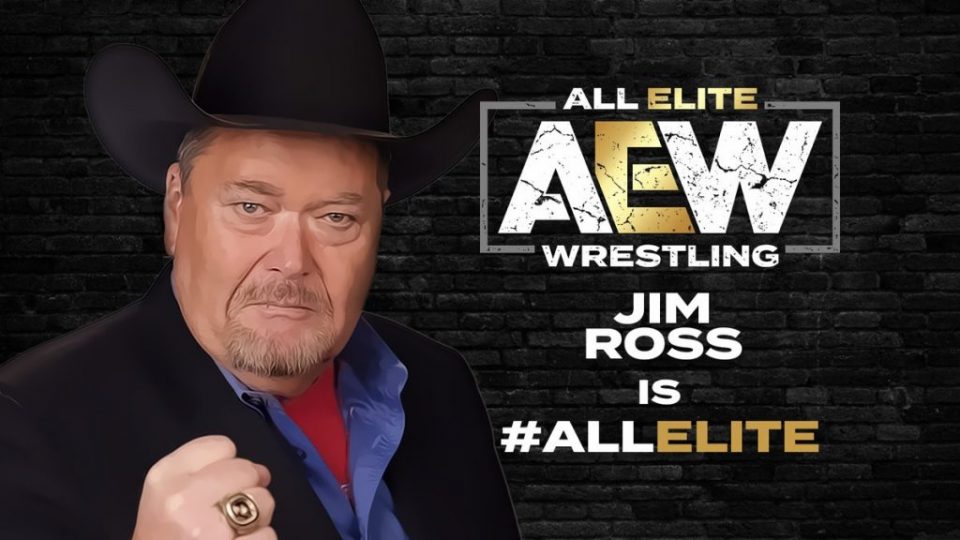 In a widely-expected move, legendary announcer Jim Ross has put pen to paper on a three-year deal with All Elite Wrestling, which has been described as "groundbreaking" and "the most lucrative deal in commentary history".
Ross left his WWE position of two-years last week, having previously worked for the promotion on and off since 1993 where he became for many the definitive voice of the Attitude Era and established himself as perhaps the greatest commentator of all time.
Ross will take on the role of Senior Advisor in AEW and will make his debut for the promotion at Double Or Nothing on May 25 at the MGM Grand Garden Arena in Las Vegas. According to AEW, Ross will "work closely with the senior leaders at AEW on their roadmap to shift and reinvent the wrestling landscape".
AEW President Tony Khan commented on the signing:
"I've been part of the wrestling community since I was 7 years old, and there's no greater thrill than welcoming the voice that I grew up with, Jim Ross, to our AEW family. We all share a common goal to make this the true golden age, to make this the greatest time ever to be a professional wrestling fan. And, as a business, we also seek to make this a new golden age for the performers and our staff members. Our entire team is thrilled to have Jim onboard and we can't wait to shake things up together."
AEW – The Road to Double or Nothing – Episode 10
AEW staff builds the broadcast team and the GOAT shows up…https://t.co/RMatk2yXWv#AEW #AllEliteWrestling #DoubleOrNothing pic.twitter.com/I5KSlRxavl

— All Elite Wrestling (@AEW) April 3, 2019
AEW EVP Nick Jackson of The Young Bucks offered the following comment:
"We're all excited about having the legendary voice of our childhood come here and help the new generation of talent with his expertise."
Finally, Jim Ross himself has stated:
"I'm moving on in a very positive way to this timely opportunity to be on the ground floor of one of the most exciting moments in the history of pro wrestling. I've known Tony, Cody, The Young Bucks and Kenny for a long time, and I know they're going to change the world of pro wrestling. Their roster is already packed with top-level talent and up-and-comers. They've got a huge show coming up in May. They've brought in game-changing partners like KultureCity. And they've got an all-inclusive, welcoming culture like I've never seen before. I'm ready to change the world with them."
For more information on AEW visit:
BeingTheElite.com (YouTube)
@AEWrestling (Twitter)