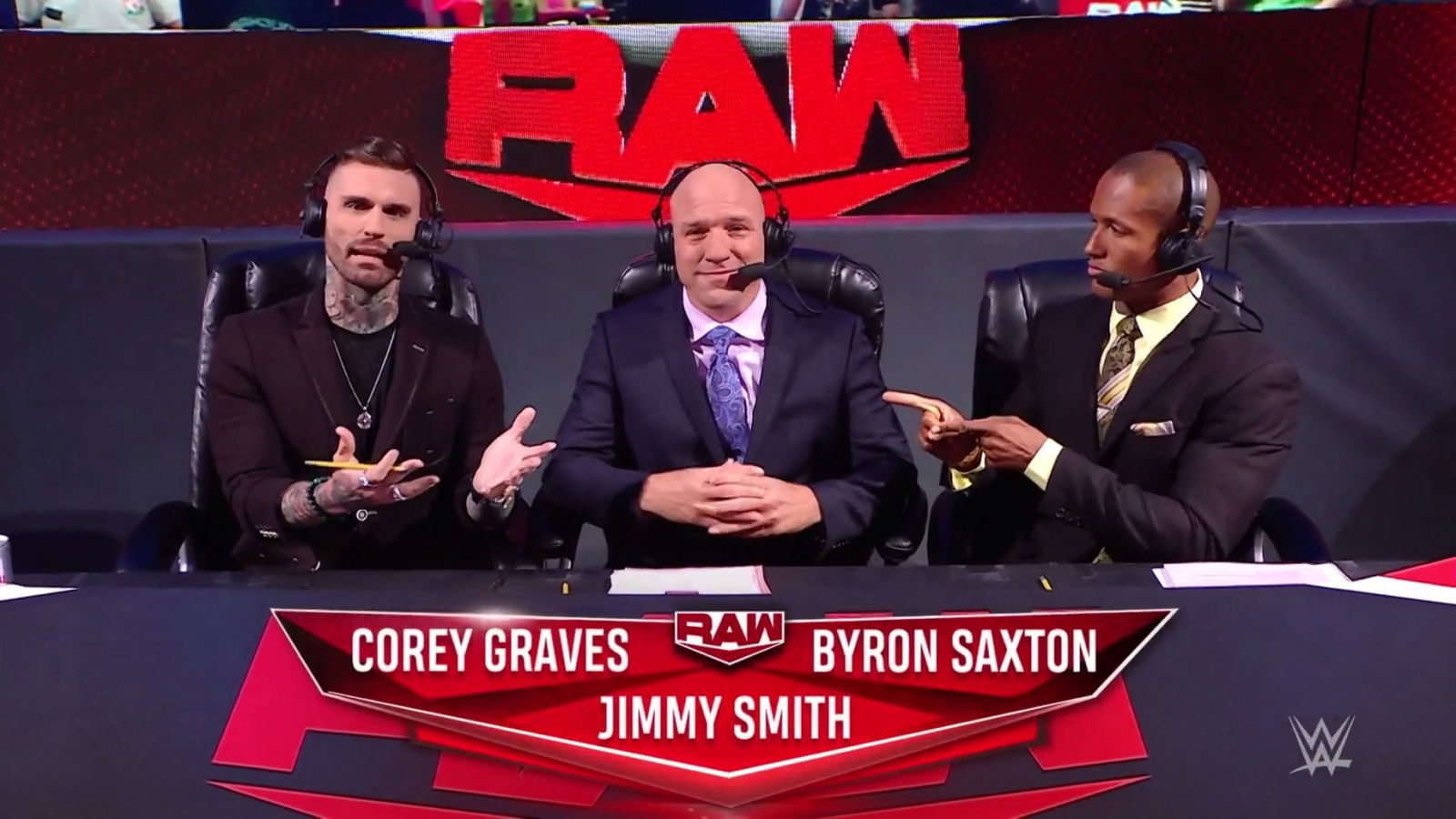 New WWE Raw commentator Jimmy Smith is receiving a lot of praised from fans following his debut alongside Corey Graves and Byron Saxton on last night's show.
Smith replaced Adnan Virk, who was released from his role after less than two month in his role as lead play-by-play commentator on Raw.
As you can see below, fans are already much happier with Smith.
He's a natural. There were a few awkward transitions and moments where they weren't sure who should talk as a team, but that chemistry will come with time. I love Jimmy, but was skeptical how he'd fit as the play by play guy. I'm not worried anymore. He's the guy.

— Trey Downey (@TDExperience) June 1, 2021
I thought he did a fantastic job as not only did a great job of calling the moves but he brought excitement as well just like McAfee does on SmackDown.

— Trent Williams (@MTW3589) June 1, 2021
After the show went off the air, Smith praised the main event between Kofi Kingston and Drew McIntyre, and said he tried to give the match the energy it deserved.
It's a great start for Smith in his new role, and it seems like WWE may have found a great fit for Monday nights.
What are your thoughts on the above story? Let us know in the comments on Twitter or Facebook.