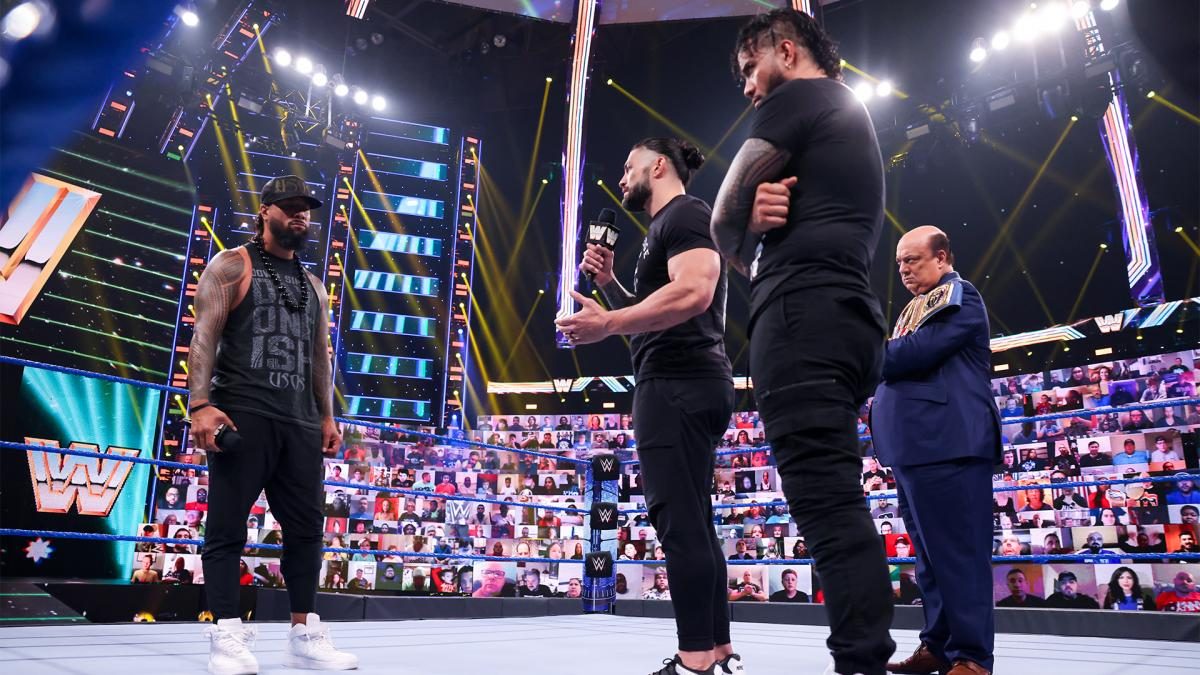 A new report has revealed that WWE changed even more plans for this past Friday's episode of SmackDown, this time for the return of Jimmy Uso.
As per Ringside News, which has had many of its reports confirmed by the likes of Fightful and Dave Meltzer in recent times, the original plans for Uso changed on the day of the show.
It was said that most people in WWE heard he'd be returning the day before the show (Thursday) but the plans were "changed on Friday".
The change was made "once Vince McMahon got together with Roman Reigns and Paul Heyman", so it seems the three of them worked together and it was adjusted.
There's no word on what the original plan was, but the eventual return was say was received very well backstage.
We've already covered that PWInsider reported after the show that Jimmy Uso is medically cleared for in-ring competition.
Here are some other backstage notes regarding this past Friday's SmackDown if you're not up to speed:
Bruce Prichard, Ed Koskey and others were not at the show
Mia Yim (RECKONING) had a planned debut "pushed to another week"
Aleister Black had a vignette pulled from the show due to early segments going too long
Triple H had an influence backstage which is becoming a weekly occurrence at this point
What are your thoughts on the above story? Let us know in the comments on Twitter or Facebook.