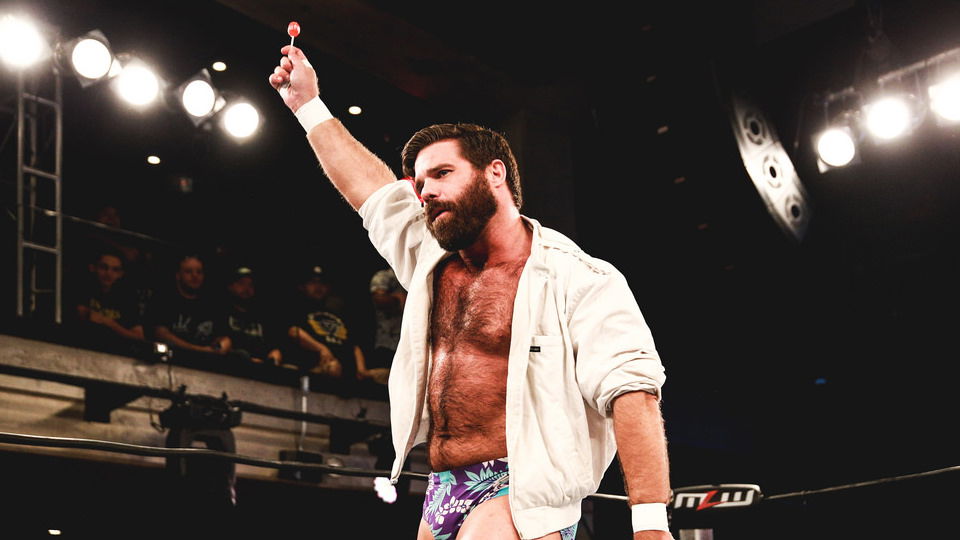 *** WARNING – This piece contains spoilers for the latest set of Impact Wrestling TV Tapings***
Joey Ryan has been a controversial figure in wrestling over the last few years thanks to his 'King of Sleaze' gimmick. However, it appears that we might have seen the last of the character.
At the latest set of Impact Wrestling TV tapings in Las Vegas, Joey Ryan debuted a very interesting new gimmick.
SoCal Uncensored is reporting that Joey Ryan debuted a new gimmick inspired by the 'Right to Censor'. His new gimmick also came with a new look that will see Ryan wear a turtleneck and shorts.
Looks like @JoeyRyanOnline is debuting a new Right To Censor inspired gimmick at the Impact tapings in Las Vegas. pic.twitter.com/SVHr578dNw

— SoCal UNCENSORED (@socaluncensored) February 10, 2020
Are you interested in this new gimmick for Joey Ryan? Let us know in the comments.