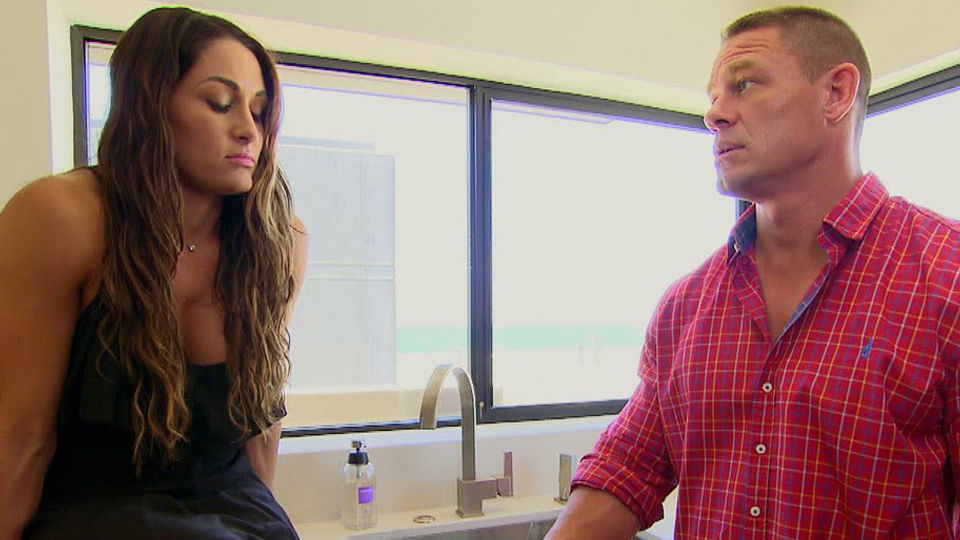 The never-ending spiralling epic of a love story between John Cena and Nikki Bella took another turn this weekend in Australia, where the exes were spotted out shopping together.
This directly contradicts Nikki's previous claims that the (supposedly) former lovers no longer speak.
In the picture below, Cena and Nikki are seen walking together and smiling, clearly not at each other's throats as they would have you believe. This certainly does not look like a photograph of two ex-lovers that no longer talk to one another.
https://www.instagram.com/p/BomgBvRH0nS/?utm_source=ig_embed
Staged for the cameras
According to a report on Wrestling News.co, Cena and Nikki are more than just on speaking terms, they are actually still dating, and the whole break up has been manufactured for the E! cameras for the benefit of Total Bellas.
The story notes that Cena recently flew from shooting his new movie in China to the couple's house in San Diego (yes, they still have a house together) to secretly spend time with Nikki.
The piece further points to the fact that Cena was in attendance at a BirdieBee party in August hosted by Nikki, several days after they had publicly broken up for the cameras.
Do you think the Nikki and Cena romance is still going on? Or was this picture just two friends hanging out? Let us know.