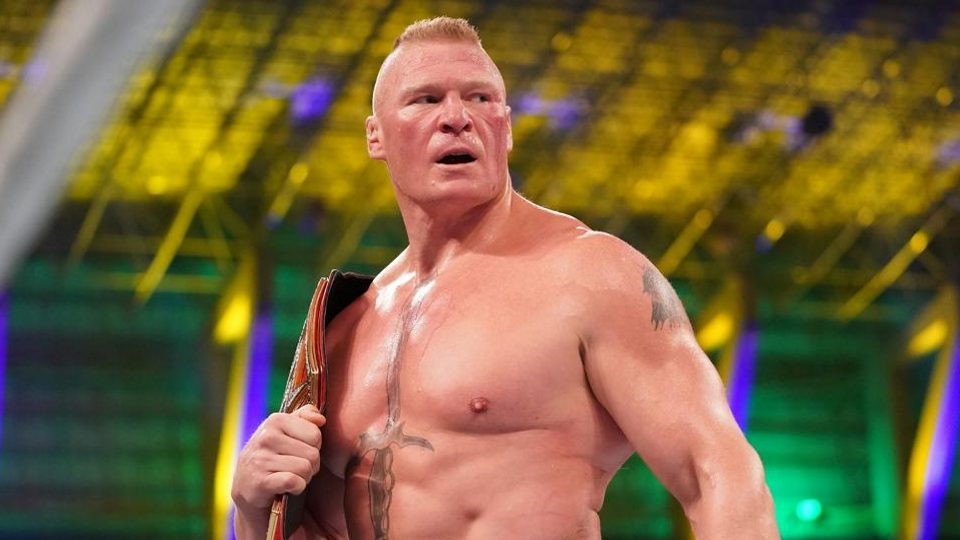 John Cena dropped quite the bomb in a recent interview, saying that he thinks Brock Lesnar is the best in-ring performer of all time. Lesnar entered the Royal Rumble match at number one, eliminating a record 13 participants before being dumped out by Drew McIntyre.
Cena did the interview with Sports Illustrated. The full quote is below:
"I thought the event was extra special. It was great to be able to watch it as a fan and not endure any fear of missing out and just enjoy the event. And I can say with the utmost sincerity that I believe Brock Lesnar is best in-ring performer that I've seen and I know it's an opinion, and if you want a cool quote, here it is: I think he's the best in-ring performer of all time.

I thought his performance at the Rumble was a clinic on how to establish yourself, how to establish those around you, establish the championship, establish the importance of one event. He did so in less than 30 minutes, and I certainly don't have the skill set to do that, and it was awesome to be able to see a masterclass man put on a clinic on what to do and how to do it and I was really impressed with the Rumble."
John Cena has not competed in WWE in over a year. His last match came on January 14, 2019, when he lost a Fatal Four-Way match to Finn Balor.
Who do you think is the best in-ring performer of all time? Let us know on Twitter or on Discord!