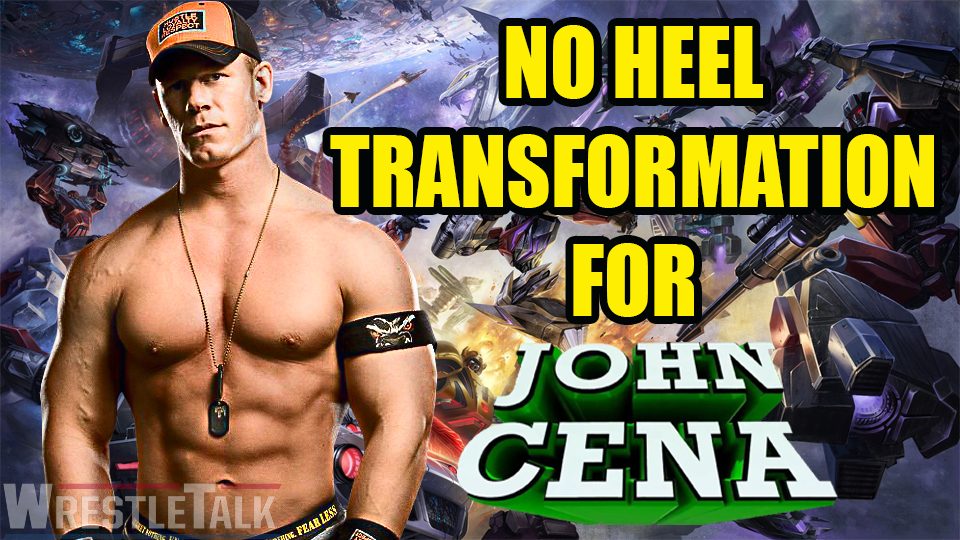 A John Cena heel turn has been the subject of countless conversations over the last decade with many throwing their input into the ring for consideration. Most are for it. The die-hard members of his Cenation are strictly against the act. Whatever your stance, according to the man himself, it will never happen.
Appearing at this year's San Diego Comic-Con to promote his upcoming Transformers spin-off movie, Bumblebee, where he plays the villainous Agent Burns, the sixteen-time World Heavyweight Champion was asked about his feelings on playing a baddie in the movies and if that would overlap into WWE:
"I have had a great career in the WWE and for that entire time I have been the good guy and that kind of went into my films so far, and now it doesn't seem like my character in the WWE will ever evolve into that bad guy role that perhaps a lot of people have wanted; so this is kind of a way for my fans from that aspect of my career to see that side of me.

So, don't expect heel John Cena in the WWE – that's Inside Baseball talk for some of you – but it means bad guy John Cena isn't happening there, so this is that chance for me."
That seems to be as definitive as an answer as we're ever going to get on the much talked about subject. John Cena has to be respected for giving an honest, forthright answer and not playing about with the possibility. At least we can stop wasting our time by asking for it now. It is interesting, however, that this subject has reared its head amidst rumors of a second John Cena vs. The Undertaker clash at SummerSlam.
Bumblebee has an expected release date of December 21, 2018.
Tell WrestleTalk your thoughts on a John Cena heel turn, whether it's too later, whether you believe it shouldn't happen at all, and if you'll be seeing Bumblebee. You can contact WrestleTalk on Twitter and Discord now.