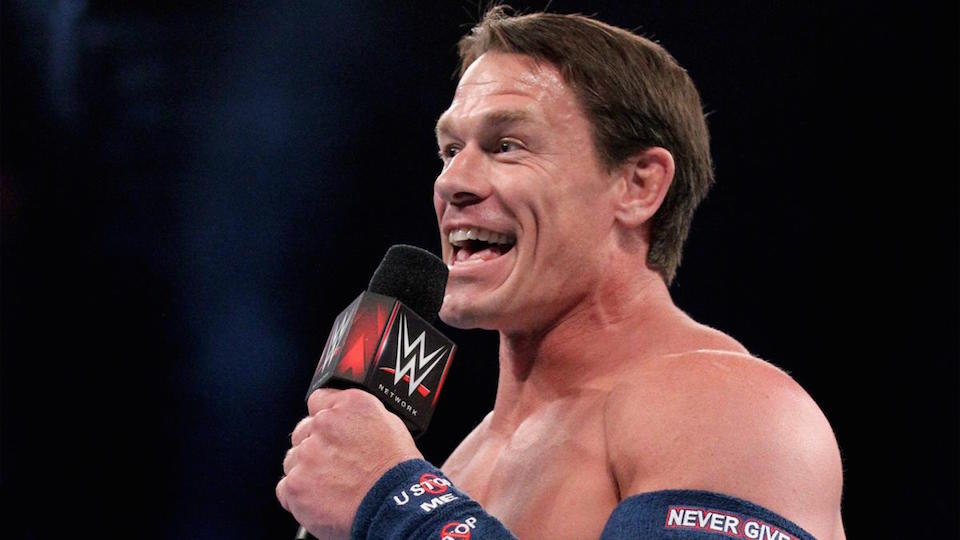 The end of the Undertaker's streak, Seth Rollins cashing in at WrestleMania 31, the Montreal Screwjob, and the hair of John Cena.
Four things that shook the wrestling world to its core, but one really stands out from the rest.
Yes, it's John Cena's hair. Upon making his return at Super ShowDown in October, John Cena revealed that during his time off filming movies in China, he had also become a JBL impersonator.
His appearance broke the internet. Never in the history of hair has there been such uproar, and now that he's on the verge of making his WWE return, there's only one question of fans' lips.
Will John Cena get a haircut before his return?
The very subject was discussed during an appearance on Jimmy Kimmel Live last night, and it's not good news I'm afraid. When asked if we'd see a return to the old buzz-cut, Cena simply said.
"No."
He did elaborate a bit when pushed:
"So here's the deal, I've been playing a character in WWE for 15 years now, and I've looked the exact same. Then I left to go to China for about 6 months and I came back with this, and literally it has caused a title wave of emotional upheaval. I've literally ruined people's childhoods. I know you do 'Mean Tweets' and every day it's just a barrage of 'change back, you look ridiculous, you ruined my life!' I'm just trying to figure my life out, I don't know what the hell's going on."
Well there you have it folks. A truly crushing blow that many may never recover from.
Cena returns to WWE later this month, and a full schedule of his dates can be found here.