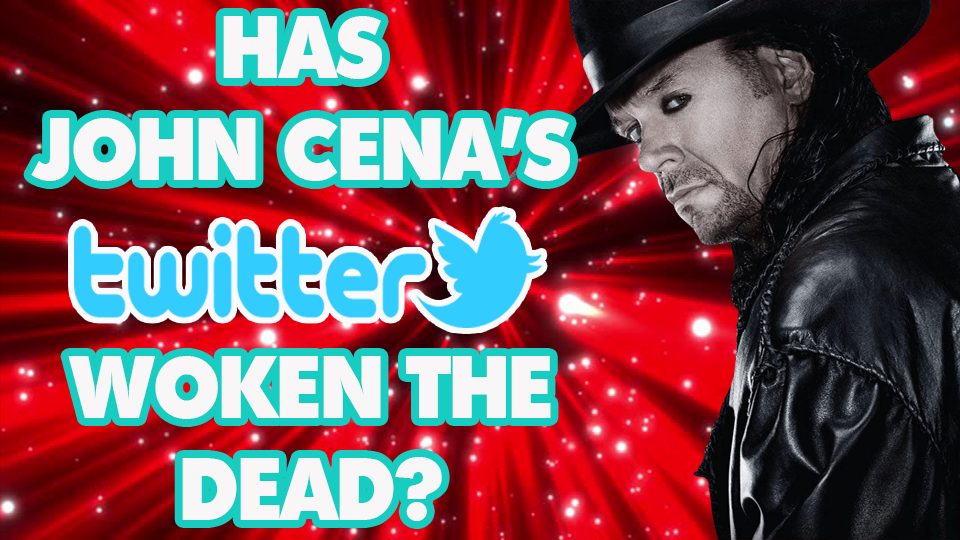 John Cena has been relentless in his pursuit of a match with The Undertaker at WrestleMania 34, calling out "The Deadman" on a weekly basis on RAW and even taking to social media to get an answer to his challenge.
On April Fools day, Cena sent out a tweet that will fuel the fires even more:
Woke up and phone alerted that I had a #WrestleMania answer from The Phenom! My phone's been doing this for 3 hours now. #AprilFoolsDay Undertaker 1 Cena 0 pic.twitter.com/41yagr1pFm

— John Cena (@JohnCena) April 1, 2018
The one-sided verbal jousting has done more to enhance interest in this feud than other approach taken building up an Undertaker match. It's now a question of him accepting on the go-home episode of RAW tomorrow night — or in a creative twist, The Undertaker only accepts the challenge in person at WrestleMania, which would give the storyline and contest a completely different flavor.
There is no doubt that both men will meet next Sunday; the only question left unanswered is which Undertaker will answer the call. Rumor has it that Calaway retired "The Deadman" gimmick last year, leaving the re-emergence of the American Badass as a possible opponent for Mr. Hustle, Loyalty and Respect.
What are your thoughts on this feud as a whole? Do you want to see the return of the American Badass Undertaker or should The Deadman take one last ride to main event Wrestlemania?
As always, let us know in the comments section below.