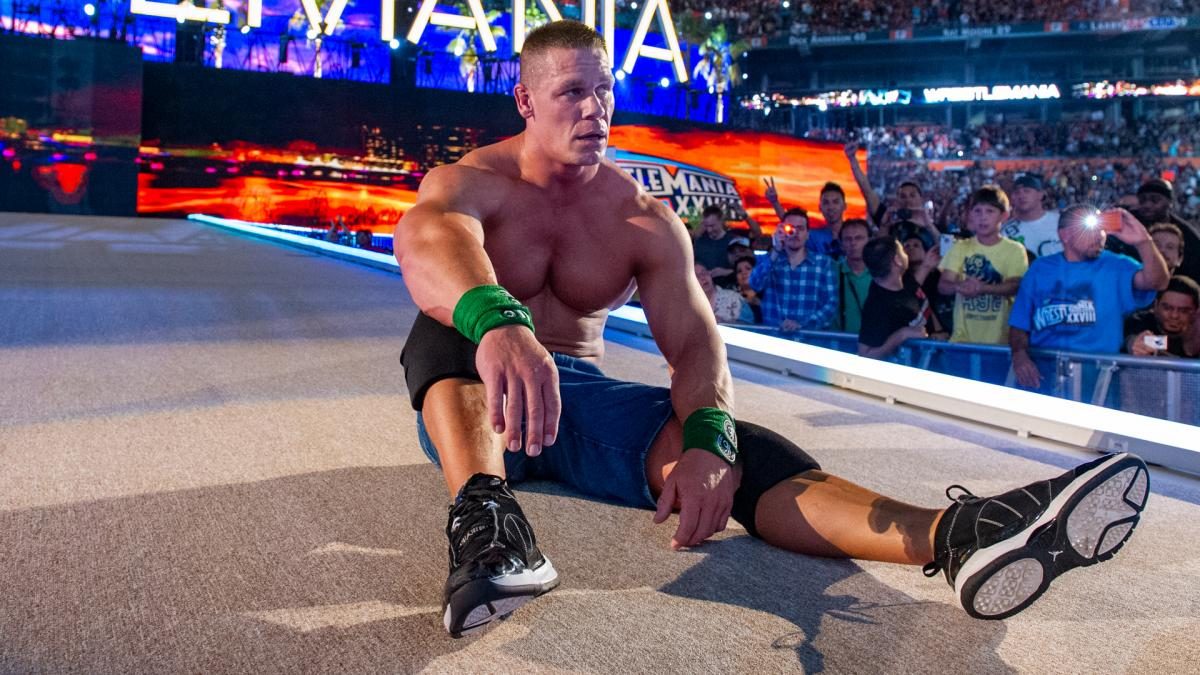 John Cena has opened up about his career, discussing reasons why he didn't appear at WrestleMania 37 earlier this month.
This year's show marked the first time Cena hadn't appeared at WrestleMania since 2002. Cena has recently stated that WWE's biggest event isn't strictly about him.
Speaking with Graham Matthews of Bleacher Report, The Champ reminded fans that the event is called WrestleMania, "not CenaMania".  Noting that he planned to leave WWE in a better condition than when he joined, Cena explained that he now feels at home as a fan.
Here is the full quote:
"We all have a window. And I love listening to "Stone Cold" Steve Austin talk about his window. My goal when I stepped foot in WWE was to leave it better than I found it, and it's really great to be able to see an event. I almost had the best transition you can possibly have. My last two WrestleManias were very interesting: an almost cinematic-type match and before that I was a fan. I got to sit in the crowd and see WrestleMania. I got to see the product. I got to see a stadium full of fans and it was beautiful. I felt at home"

"I want to be where I am and doing what I am, that's why I made that choice. I think it's really special, and we all think they're never going to go on without us. That's not true. It's more reassuring to me to not only see that WWE has a life after me, which is inevitable for sure, but that the life is thriving. There's so many great storylines, so many great matches. It's called WrestleMania, not CenaMania, you know? I've been a part (of it), and that part is over."
It is unknown when (or if) John Cena will next feature on WWE TV in any capacity. The Champ has recently been teasing a feud with a top NXT talent across social media.
A former WWE star has spoken about WWE considering a feud between him and John Cena, explaining why the feud didn't come to fruition.
What are your thoughts on the above story? Let us know in the comments on Twitter or Facebook.