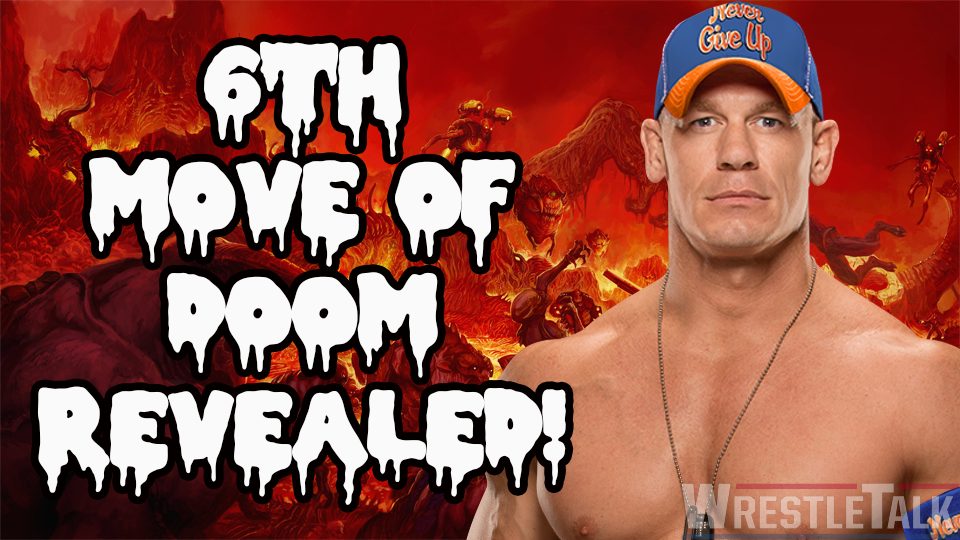 At WWE's live event in Shanghai, China, John Cena revealed his well-anticipated "6th move of doom" to the world. Sadly not named 'the Doomiest,' the move is the Lightning Fist, and fits John Cena's character very well as he teases fans that call his 'Five Moves of Doom' underwhelming.
.@JohnCena unveils #TheDoomiest move of his arsenal … the LIGHTNING FIST! #WWEShanghai #WWE pic.twitter.com/n1M5HIFiv7

— WWE (@WWE) September 1, 2018
Cena could not wait to reveal the addition to his arsenal to the world at the event in China. He has been training with Jackie Chan for months and wanted to add some Chinese culture/style to his artillery of moves.
His current Five Moves Of Doom include a flying shoulderblock, sitout hip toss, side-release spinout powerbomb, the Five Knuckle Shuffle, and the Attitude Adjustment. Whether the sixth will remain in his set is unknown, but the banter of this move truly adds to Cena's cheeky gimmick.
Cena's Lightning Fist won the tag team main event match, where he teamed up with Bobby Lashley. He is on the roster to appear at WWE's Super Show-Down on October 6. Cena will team up again with Bobby Lashley and the two will take on Elias and Kevin Owens.
Related Content: