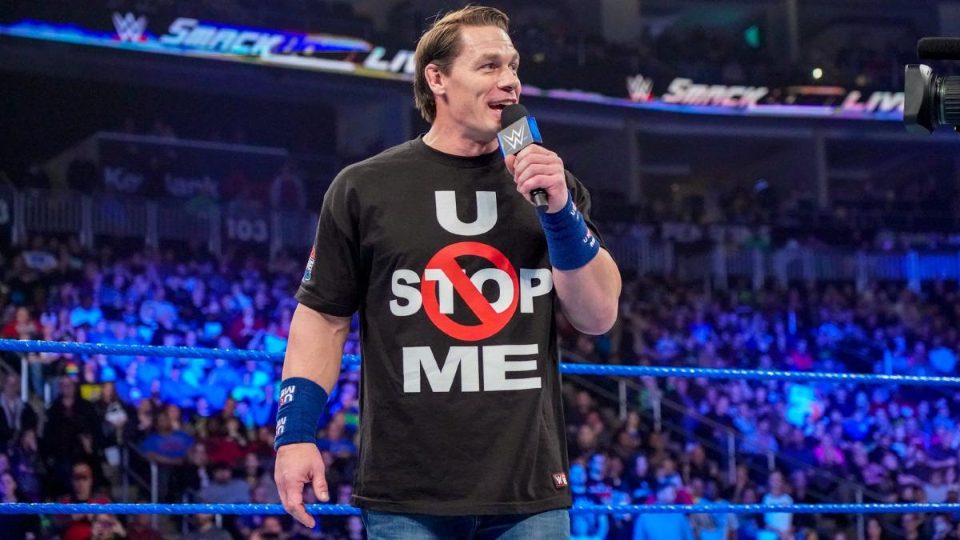 John Cena has been around wrestling for over twenty years and has seen his fair share of great matches. Now, we know which one was his favourite.
On After the Bell with Corey Graves, Cena revealed that The Rock vs. Hulk Hogan was his favourite match. Here is the full quote, courtesy of Wrestling Inc.:
"My thing is this, My favorite match of all time is Hogan vs. Rock. They're just looking at each other, but it's awesome. Your heart's pumping. You're shaking the other guy next to you. 'You don't understand how awesome this is,' and the other guy next to you is going, 'no I don't because it's just two dudes looking at each other, and two dudes looking around.' But what makes it magic is the noise and the audience. The audience makes the excitement.

"For any sporting event, if I'm clicking through and I see a football game and it's just a football game but they cut to the crowd and it's bananas, what happened? Think of when you're just strolling down the street. If there's a crowd of people, maybe just 30 people and they're all making noise, you don't just walk by and not address it. You look to see what's going on. I can't believe what's going on there.

"So if the audience is going nuts, whatever you're doing in the ring, if you're just looking at each other, it's being a good wrestler. It's being a good sports entertainer because you told them a story that they're interested in, and they're giving you so much of their emotions that they're crazy. They feel, and when they feel, every small thing you do, every nuance is powerful."
What is your favourite John Cena match? Let us know on Twitter!