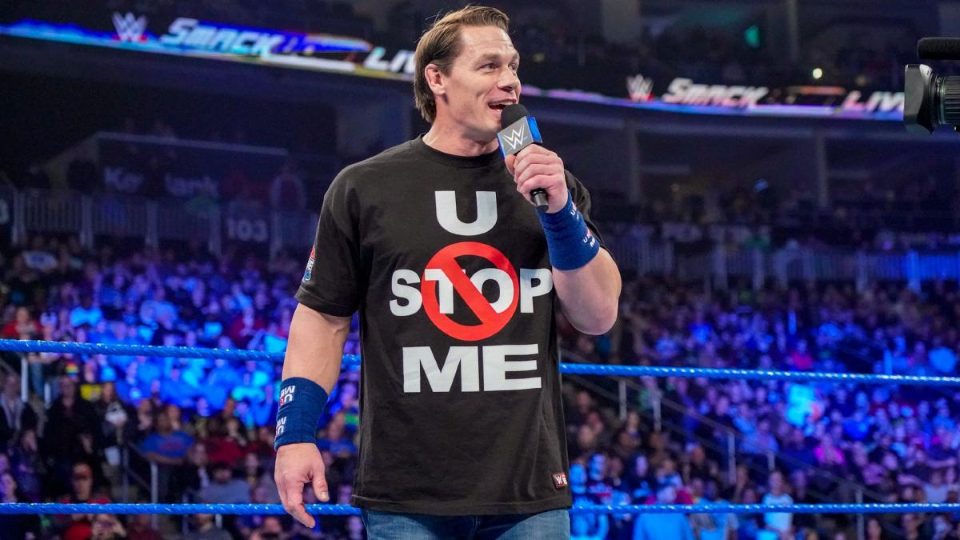 John Cena has definitely made a successful transition to life beyond wrestling. He's been in all kinds of hit movies. Now, he's heading to the Super Bowl.
John Cena will be featured in a Super Bowl commercial opposite Jimmy Fallon.  The commercial is to advertise Michelob Ultra.
According to CNN, the goal of the commercial is to show that you don't have to give up all the fun things in life when you commit to working out.
"For this commercial, Michelob Ultra was looking to cast someone who hates working out and loves drinking beer.  Luckily for me, when you Google that my name is the first thing that pops up."
Which, because of this quote, is actually true.  The premise of the commercial is Cena is trying to get Fallon to love working out.
Also starring in the commercial are Usain Bolt, Brooks Koepka, Kerri Walsh Jennings, and Brooke Sweat.
You can watch the commercial below:
John, we're so proud we could squat you too.