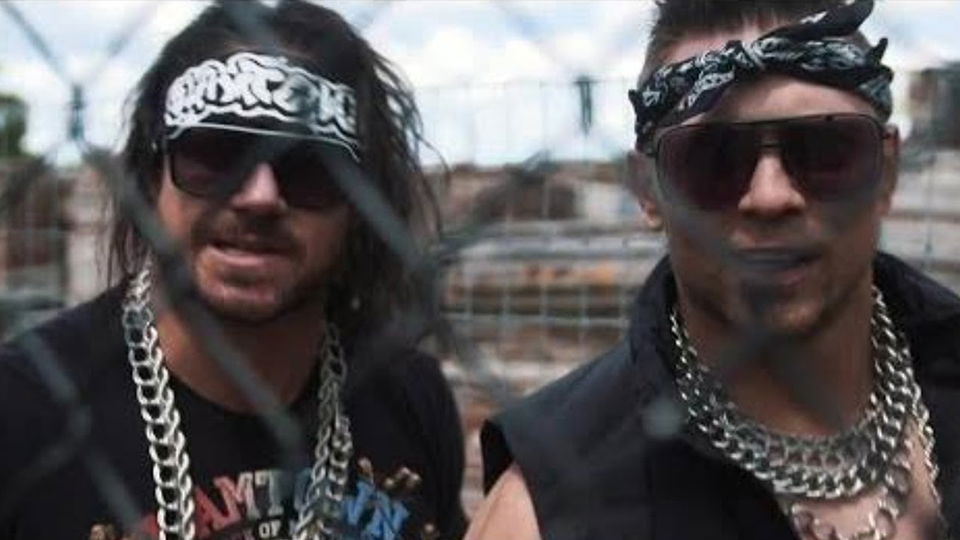 Of all the ways to promote a match at WrestleMania, John Morrison and The Miz have decided to release a diss track. The song and music video for "Hey Hey" were released today, featuring the SmackDown Tag Team Champions running down their opponents for WrestleMania.
WWE is promoting a Triple Threat Match for the titles. The scheduled match is The Miz and John Morrison vs. The New Day vs. The Usos.
While the song fails to reach the heights of famous diss tracks such as "No Vaseline" and "Hit 'Em Up", the Tag Champions take several shots at both the New Day and the Usos.
Some of the shots taken at the rival teams are as follows:
"I came back with a purpose. Without daddy's co-sign the Usos would be worthless."

"Nice tights New Day, tell Woods to thank his mama, but how you gon beat us wearing cosplay pajamas?"
While this match may or may not take place due to the coronavirus, at least WWE is trying to be creative with their promotion. Make sure you let us know your favourite diss track on Twitter.
What do you think of John Morrison and The Miz's diss track? Let us know on Twitter!