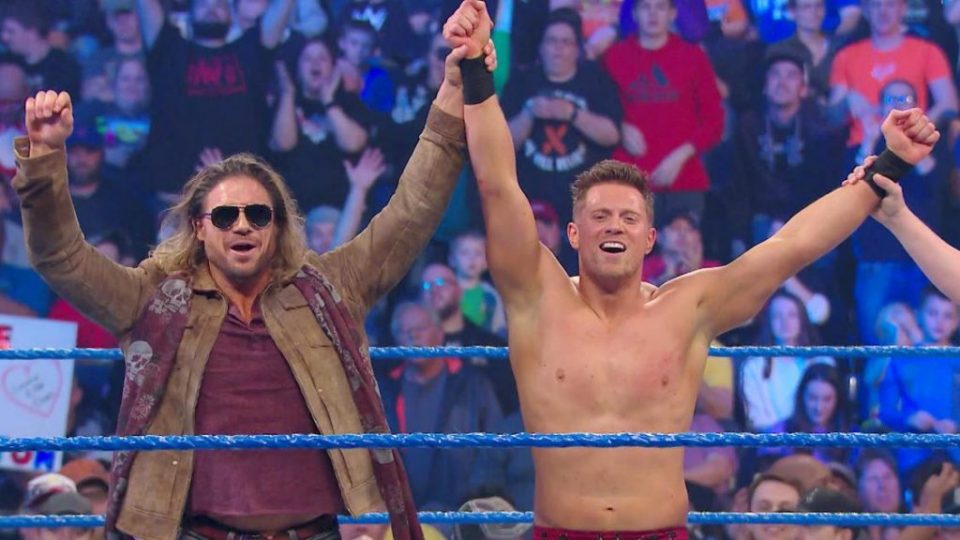 John Morrison will be returning to a WWE Ring Friday, January 17, 2020. He'll be facing Big E in a match on SmackDown taking place in Greensboro, North Carolina.
Morrison has not been in a ring in quite some time. In recent years, Morrison has worked for IMPACT Wrestling and Lucha Underground.
@TheRealMorrison is BACK… and he's disappointed in YOU.#SmackDown @mikethemiz pic.twitter.com/b8AZlN4qZK

— WWE (@WWE) January 11, 2020
Morrison returned to SmackDown last week [January 3, 2020]. He was shown answering The Miz's door when folks wanted answers for an apparent heal turn.
Morrison was a guest on MizTV. He talked about how the fans should have chanted you suck at Miz last week.
He cited that Miz was incredibly hard-working and fans should be thankful for how much The Miz has improved.
This led to a confrontation between Miz and Kofi Kingston. Kingston and The Miz had a match. During the match, Morrison did a flippy cannonball onto Big E on the outside to set up the match next week.
1 million dollar ?

WELCOME BACK, @TheRealMorrison! #SmackDown #MizTV pic.twitter.com/5PmiUj26J9

— WWE (@WWE) January 11, 2020
While next week will be a singles match for Morrison, it appears we may be heading to a tag team title match between The New Day and Miz and Morrison.  It's nice to see a new tag team in the fold on WWE SmackDown.
The division had been somewhat thin as of late.  Let us know what you thought of Morrison's appearance on MizTV on Twitter.