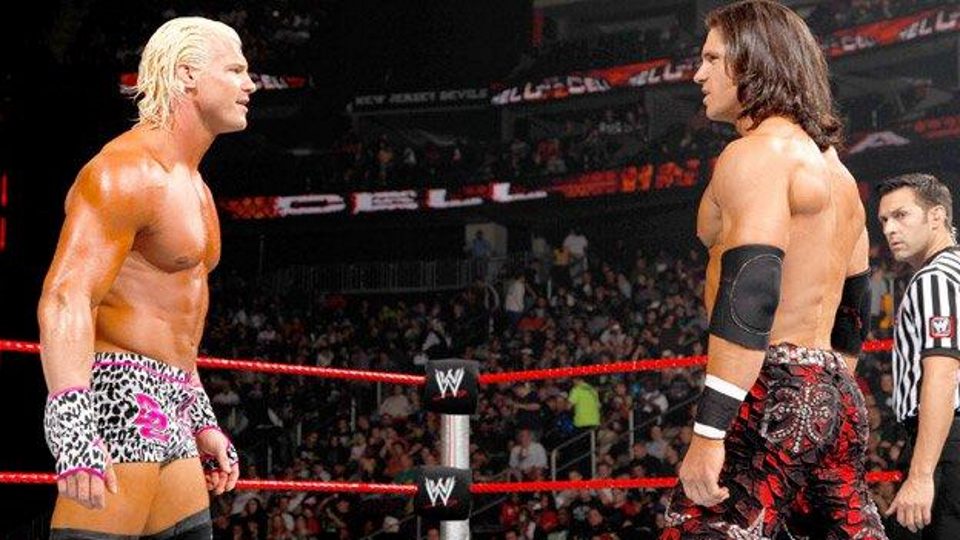 John Morrison was rumored to be in Memphis tonight [Jan 3, 2020]. He was and returned on WWE SmackDown.
He didn't return to in-ring action. However, he did return by connecting with an old friend.
Miz spent the night vowing to avenge his family. He said he lost his opportunity to challenge The Fiend and couldn't take his title.
He later ran into The New Day backstage and the three exchanged conversations about winning titles in 2020. This seemed to be setting up a feud between The New Day and The Miz, but the question would be who would Miz find to be a partner if this was the case.
You got frustration, @mikethemiz? @TrueKofi is HAPPY to bring you a fight.

Also. What is UP with the blue brand and destroying food?!? #SmackDown @WWEBigE pic.twitter.com/hMfxL5w3RE

— WWE (@WWE) January 4, 2020
Well, it didn't take long to put two and two together. Miz and Morrison were a tag team previously in WWE and it seemed like a good shot they would be put back together.
Miz and Kofi had a match. After losing the match, Miz attacked Kofi from behind to rousing boos from the audience.
"You suck?!" chants @WWEUniverse!?

After EVERYTHING @mikethemiz has been through? ?? #SmackDown pic.twitter.com/eMNeTIAfdp

— WWE (@WWE) January 4, 2020
Cathy Kelley tries to get a word with Miz backstage. However, instead of Miz answering the knock on the door, John Morrison pops out and says Miz is done talking for the evening.
THIS AIN'T NO MAKE BELIEVE?!?!?!?@TheRealMorrison #SmackDown pic.twitter.com/Oas1nVKmiV

— WWE (@WWE) January 4, 2020
It looks like Miz is a heel now after being changed by The Fiend. It also looks like he'll be reunited with John Morrison.
We'll have more on the John Morrison return as the story unfolds.