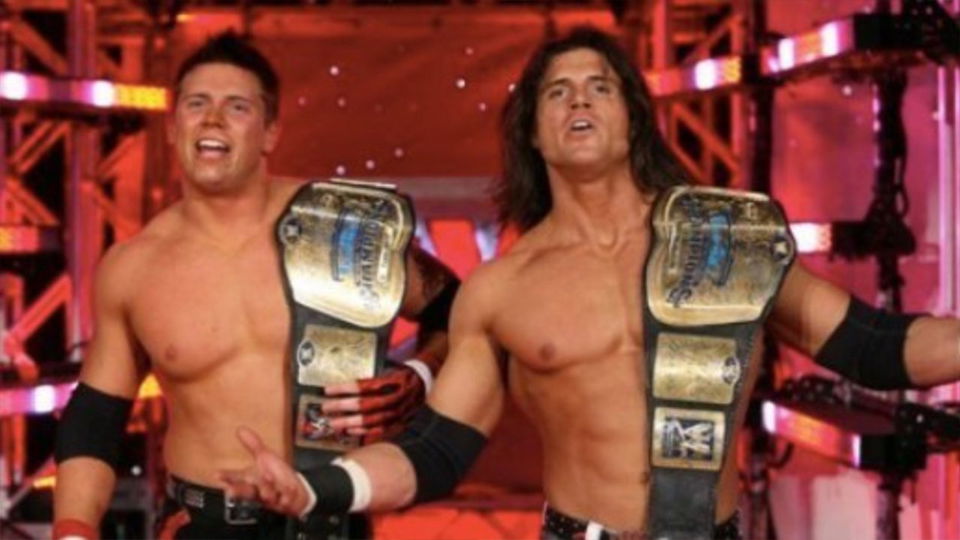 John Morrison returned to WWE earlier this year to reunite with The Miz on SmackDown. It was Morrison's first appearance with WWE since his departure in 2011. In his first run, he was a multi-time tag champion, an Intercontinental Champion and an ECW Champion but never quite broke through to the main event scene.
Now, Morrison has revealed what bothered him about his first run in the company. You can find the full interview with Alex McCarthy here.
"One of the things that bugged me a lot in my earlier run was having those ideas in your head, concrete ideas: I want to be in the main event of WrestleMania, I want to have this match with this guy. And you realize, a lot of that is out of your control. Of course, I want that and that's why I'm back. To be the best talent, to get that 'Mania main event. But in the past, shooting for that led to some unhappy years."
The team is currently set to face The New Day for the WWE SmackDown Tag Team Championships at Super Showdown. If they win, it will be the duo's first reign as tag champs in 11 years.
Are you happy to see John Morrison back in WWE? Let us know on Twitter!